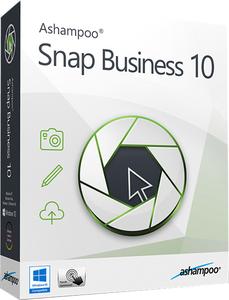 Ashampoo® Snap Business 无缝适用于商务环境。您可以添加标志、水印、其它自定义设计图,或是加上版权信息等,以保护企业形象和知识产权。为了使之更好集成网络功能,我们还添加了企业网络环境支持功能,可以上传截图、视频到预定义的网络地址上。
有了 Ashampoo® Snap Business…
Ashampoo® Snap Business 让您更流畅的捕获图片和视频。更简单,更流畅,更多创作自由,更好用的分享功能。 即时捕获屏幕上的图片和视频,创建像素级精度的捕获,还能添加文本、备注、提示、箭头、几何形状、图章进行注解,完成后可一键分享给他人。Ashampoo Snap Business 是最理想的截图工具,捕获、注解并分享您的所见。
捕获矩形区域
自由捕获任意形状以达最大可塑性
定时捕获多张图片
… 众多工具,让您用图片表达自己
文本、提示、注释,添加更多信息
箭头、开头、图章,突出重点
画笔工具,自由绘制
…瞬间分享
保存截屏为常见图像格式
无需其它工具,创建 PDF 文件
轻松上传
精准文本识别
即时从图像或 PDF 文件中提取文本!Ashampoo Snap Business 可以将图像中的文本提取出来转换成可编辑的文本。比如传真过来的内容,扫描仪扫描出来的图像,或者是拍摄的文本。适用于多种语言的文档(德语,英文,法语,西班牙语,土耳其语,俄语)!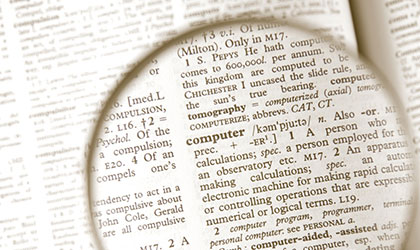 更流畅
Ashampoo Snap Business 有着您熟悉和热爱的一切工具,新版本中它们都得到了进一步的改进。您可以添加渐变,使用新的轮廓线,添加各种曲线和箭头,还可以一键克隆物体,方便重用。不知道需要捕获哪个窗口?没关系,新的"捕获所有可见窗口"功能让您可以一次捕获所有窗口。捕获的所有窗口将保存在一个工程中,您可以在 Snap 中任意移动它们,调整它们的大小,直到满意。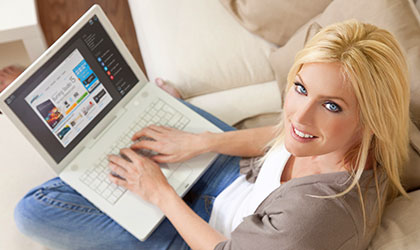 更智能
Ashampoo Snap Business 的后台版本管理功能更加智能了,永远不会丢失原始图片,并可以保留所有的修改。想重头开始?一键就能恢复到原始图像。
---
Ashampoo Snap Business 10.x Multilingual | 59.5 Mb
Ashampoo® Snap Business is tailored to fit seamlessly into your business environment. We add your design, logo and watermark + copyright notice to protect your corporate identity and intellectual property. For tighter network integration, we will also add the ability to upload screenshots and videos to a predefined network address, if desired.
Ashampoo® Snap Business turns capturing screenshots and videos into a smoother experience than ever before. Less complexity, a smarter workflow, more creative freedom and enhanced sharing capabilities. Capture images and videos right from your screen in seconds and with pixel precision, illustrate your sceenshots with texts, notes, hints, arrows, shapes and stamps and share your work with others at the click of a button. Ashampoo® Snap Business is the ideal solution to capture, illustrate and share your viewing experience.
• Capture rectangular regions
• Use free form capture for maximum flexibility
• Use timers for interval capturing
… you have the tools to express yourself visually
• Get your message across with texts, hints and notes
• Command attention with arrows, shapes and stamps
• Use the pencil tool to draw freely
… sharing becomes a breeze
• Save your screenshots to common image formats
• Create PDFs without extra tools
• Upload with ease
Ashampoo Snap 10 Highlights:
• Ashampoo Snap screenshotScreenshots and videos with up to 4K resolutions
• Precisely timed video capturing with counter, effects and pause feature
• Live video editing
• Integrate external applications for image editing and processing
• Lightning fast text recognition for websites, images and scans
• Easy content sharing through Facebook and Twitter
• Smart Microsoft Edge support
• Display keyboard input during video recordings
• Movable capture window during video recordings
• Video recordings stop automatically when no further actions occur
• Export all objects to Photoshop
Ashampoo Snap 10 uses intelligent backups to preserve the original state of your images. Time-based capturing offers many interesting possibilities to document developments over time and capture the "real" action as it unfolds. Record partially overlapped or completely covered windows – Ashampoo Snap makes it possible.
Home Page – https://www.ashampoo.com/
---
Download 城通网盘
https://u7940988.ctfile.com/fs/7940988-238466936
Download 百度云
链接: https://pan.baidu.com/s/1jJyViAE 密码: esri