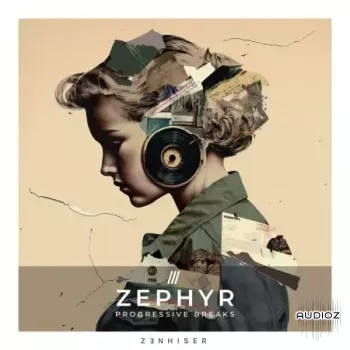 FANTASTiC | 18 November 2023 | 580 MB
Step into a magical world where Breaks reign supreme. Heavy ended basslines intertwine with ethereal melodies. Time stands still, and the essence of breakbeat reverberates its timeless flair through every frequency.
'Zephyr – Progressive Breaks' is such a beautiful pack. It explores a realm of decadent breakbeat goodness that is often missed in the sample and loop arena. It's a genre we love and we had to release an exemplary pack that offered dynamic tools for the overlooked Breaks producer.
A 3GB tapestry of sonic sorcery is now at your fingertips. Designed to be future proof, this collection of stems, loops, one shots, fx, midi and more will be cemented into the foundations of your studio for years to come. So whether you're crafting dance floor shakers or pushing the boundaries of electronic production, Zephyr is your gateway drug to a world where imagination knows no bounds.
345 Samples
转载请注明:0daytown » Zenhiser Zephyr Progressive Breaks WAV-FANTASTiC