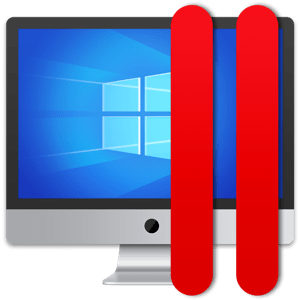 Parallels Desktop for Mac是由Parallels推出的一款为苹果电脑提供硬件虚拟化的软件。用户可以通过Parallels Desktop for Mac在苹果电脑上安装Windows、Linux发行版、FreeBSD、MS-DOS、EComStation、OS/2、Solaris等系统。
---
Language: Multilingual | File size: 338 MB
Parallels Desktop for Mac allows you to seamlessly run both Windows and macOS applications side-by-side with speed, control and confidence. Click below for frequently asked questions, documentation and other helpful tools to get the answers you need.
A leader in the virtualization space for more than 17 years, Parallels Desktop offers a power-packed release that increases productivity while addressing critical business needs across macOS and Windows.
This release boasts more than 20 new features, is optimized for all new Apple OS and hardware, and is compatible with Intel and all Apple M1 chips.
Users can seamlessly run over 200,000 Windows apps on Mac without rebooting, share files, folders, and content between Mac and Windows applications, and run graphics applications effortlessly without slowing users down.
Here's a quick overview of the most noteworthy features of Parallels Desktop 18
Optimized for macOS Ventura (when released).
Built for macOS 11+ and both Intel and Apple M Series chips.
Developed for incredible optics with on-the-fly sync of Apple's ProMotion display.
Powered to assign up to 62 GB of RAM and up to 18 CPU cores to a virtual machine (VM).
Created for compatibility with Intel applications in Windows on the Apple M Series Mac.
Improved for live data streaming.
Enhanced with easy sign-in using Safari.
Manage local and cloud folders from either Mac or Windows.
Future-proofed for access to the latest Windows OS.
Greater update and recovery options.
And more!
What's New
Enable employees to sign in and activate Parallels Desktop with a corporate account.
Easy management of Windows 11, allowing IT administrators to provision, deploy, or transfer a Windows virtual machine manually across employees' Mac computers.
New best practice protocols for solution deployment.
A centrally managed customer experience program.
Supported Operation Systems
macOS 10.14.6 or later 64-bit
转载请注明:0daytown » Parallels Desktop Business Edition v18.1.0.53311 MacOS