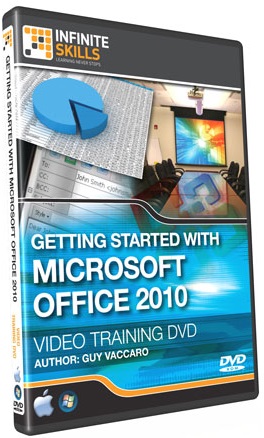 Infinite Skills – Getting Started With Microsoft Office 2010 Training Video
English | MP4 | 960×720 | AVC 113 Kbps 15.000 fps | AAC 128 Kbps 44.1 khz | 4.5 hours | 828 MB
Genre: Video Training

With the release of this powerful suite of business applications comes a plethora of new features and a brand new interface. In this Microsoft Office 2010 Tutorial, instructor Guy Vaccaro will introduce you to the brand new Office 2010 interface, and explore the new features of each application within the MS Office 2010 suite. 
You will watch actual video of the authors desktop as he talks you through each of the applications, from Word to Excel, PowerPoint, Outlook, Access, even OneNote and Publisher. Guy examines the new features in each application, and how you can accomplish common tasks with the new Office 2010 versions. Included are work files, to allow you to follow along with the author in this tutorial. 
By the completion of the video training title, you will be familiar with the new features of Office 2010, and ready to apply your previous experience to the new versions of each Office 2010 application.
01. Office 2010 Introduction
02. Office Word 2010
03. Office Excel 2010
04. Office PowerPoint 2010
05. Office Outlook 2010
06. Office Access 2010
07. Office Publisher 2010
08. Office OneNote 2010
09. Windows Live And Web Apps
10. Office 2010 Integration
11. Credits And Beyond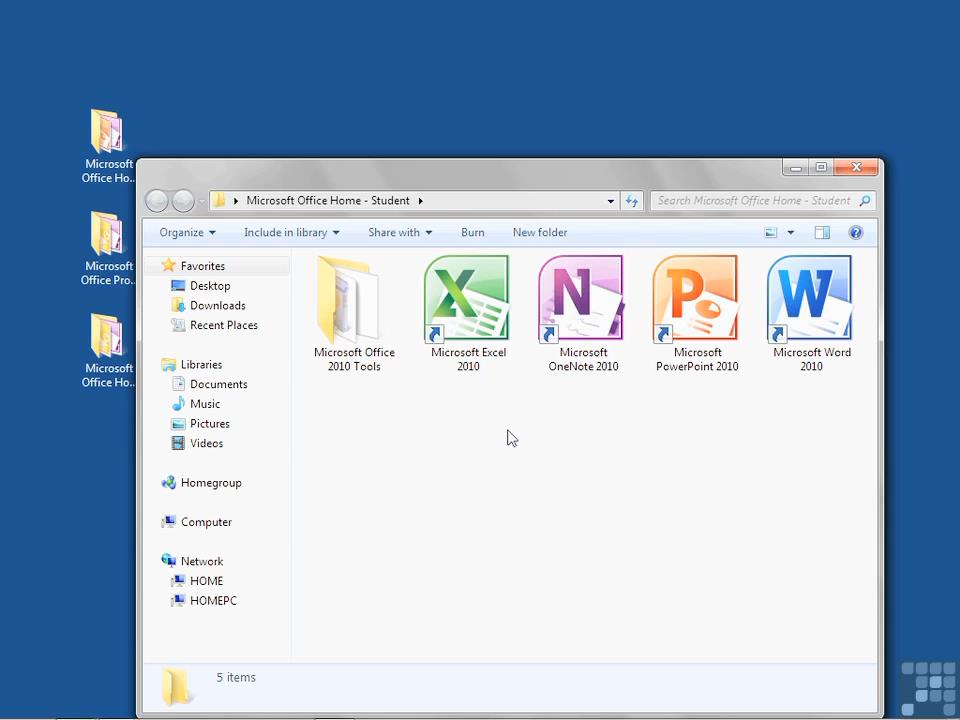 Download 百度云
转载请注明:0daytown » Infinite Skills – Getting Started With Microsoft Office 2010 Training Video