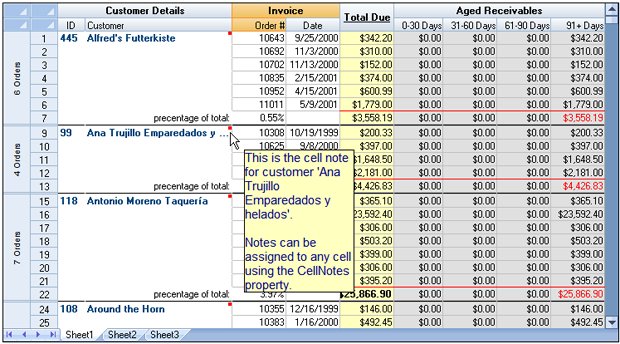 Spread——全球最畅销的电子表格COM控件。当您需要高性能、完全自定义的电子表格/表格控件时,请加入世界各地一致使用的FarPoint Spread开发强大的、可扩展的电子表格解决方案的专业开发人员中。
---
GrapeCity Spread 8.0.20 | 41.4 MB
When you need high-performance, fully-customizable spreadsheet/grid components, join professional developers around the world who consistently turn to FarPoint Spread for powerful, extendable spreadsheet solutions. 
Unmatched Flexibility
With FarPoint Spread, you get unmatched flexibility at the cell level for maximum control over the display and entry of the data, plenty of events to respond to user changes, and an extensive list of built-in calculation functions. And you're guaranteed a quick learning curve using the Spread Designer, a design-time tool with a point-and-click interface.
Exceeds Grids
When the simple grid does not meet your needs, use FarPoint Spread, the control that far exceeds the grid capabilities. Find calculation accuracy and data scalability in a control that also provides a highly customizable interface.
For complex applications developed in Microsoft Visual Studio 6, make sure you have FarPoint Spread in your toolbox. 
Home Page – http://fpoint.com/products/spread/spread.aspx
---
 Download uploaded
http://uploaded.net/file/mitrmbq0/GrCitSpre.v8.0.20.xxxl.Keygen-BEAN.rar
Download filefactory
http://www.filefactory.com/file/1o31oocqsbuh/n/GrCitSpre.v8.0.20.xxxl.Keygen-BEAN.rar
Download 城通网盘
http://www.400gb.com/file/32210181
Download 百度云
http://pan.baidu.com/s/1d1uNH
转载请注明:0daytown » GrapeCity Spread 8.0.20