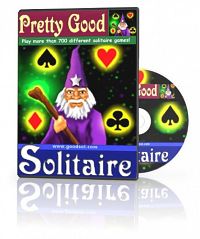 Group PH has released "Pretty Good Solitaire", a card game. Enjoy!
Description: Pretty Good Solitaire is the solitaire game for people who take their solitaire seriously. Look at what you get in Pretty Good Solitaire: 1. 790 Different Games From classic games like Klondike, FreeCell, and Spider, to original games found nowhere else. You won't find a more complete collection of solitaire card games. 2. Play Pyramid, Cruel, Gaps (Montana), Crescent, Diplomat, Indian Patience, and original games such as Demons and Thieves, Aces and Kings, and Double FreeCell. 3. Pretty Good Solitaire contains a solitaire game for every mood. Whether you want an easy, mindless game or an intellectual challenge, you will find it here.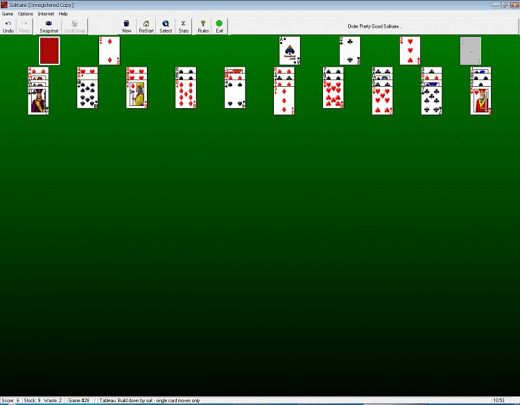 Features:
– Pretty Good Solitaire is easy to play, giving you the choice of the standard drag and drop or its unique quick right button mouse clicks to move the cards.
– Don't settle for just being able to undo one move again, with Pretty Good Solitaire you can undo every move and redo them again if you wish.
– Leave a game while it is in progress and Pretty Good Solitaire will save it for you – when you enter that game again it will play the game back for you to where you left off.
– You can submit your statistics to the web site and see how you rank against other players (registered users only). Or play more than 1000 games and get listed among our solitaire addicts. Some Pretty Good Solitaire players have played tens of thousands of games!
– You can change the lush backgrounds to any color or any image.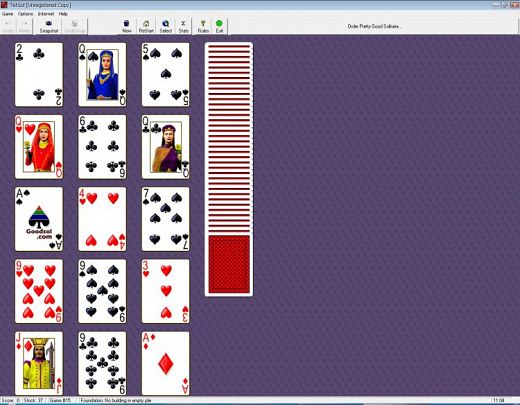 Release Name: Pretty.Good.Solitaire.v14.2.0-PH
Size: 13.34 MB
---
http://uploaded.net/file/1yba6vjl/Pretty.Good.Solitaire.v14.2.0-PH.rar