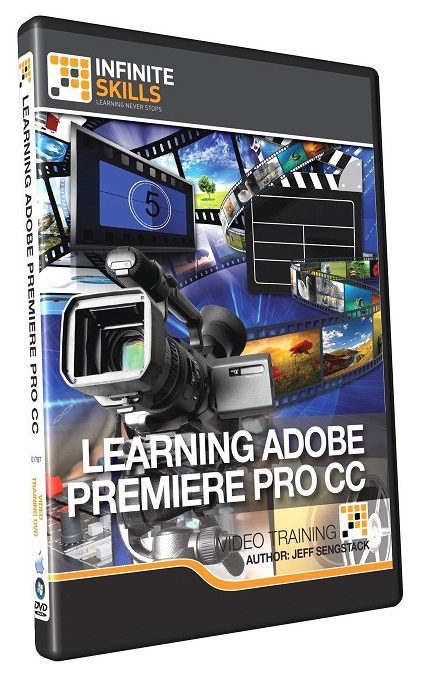 Learning Adobe Audition CC
WEB-Rip | AVC1 @ 500 Kbit/s | 1280×720 | AAC Stereo @ 128 Kbit/s 48 KHz | 18.25 Hours | 3.65 GB
Genre: Adobe Premiere Pro CC | Language: English | Working Files Included
Course Description
In this Adobe Premiere Pro CC training course, expert author Jeff Sengstack teaches you how to import video, edit it, add effects and transitions, and then export your video projects. You will learn the tools and techniques that Premiere Pro has to offer you, and how to apply them to everyday editing scenarios. Designed for the absolute beginner, no previous editing experience is required in order for you to get the most out of this Premier Pro CC tutorial.
You will start with the basics in Premier CC. Step by step, Jeff introduces you to the different tools you will use in your video editing, and how to apply them. Extensive working files are included with this video tutorial, allowing you to follow along with each lesson using the same files the author does. Some of the topics you will learn about are; importing and managing assets, adding and arranging clips, trimming, adding transitions, working with video effects, the use of layering, animating clips, using the titler, audio edits and effects, and of course, how to export your finished project.
By the time you have completed this Adobe Premiere Pro CC video tutorial, with over 18 hours of lessons, you will have a comprehensive understanding of the tools and techniques available to you in this video editing software. You will be able to apply what you have learned to your own projects, and create outstanding movies for professional or personal use!
Table of Contents
01. Introduction
02. Explaining The Video Production Workflow
03. Getting Started
04. Importing, Capturing, And Managing Assets
05. Adding And Arranging Clips On A Single Audio/Video Pair Of Tracks
06. Trimming And Adjusting Clips
07. Making Specialized Edits
08. Adding Video And Audio Transitions
09. Working With Video Effects
10. Checking Out Video Effect Categories And Specialized Effects
11. Performing Color Correction
12. Introducing Compositing – Layering
13. Animating Motion Effects
14. Using Keying Effects
15. Specialized Compositing Methods
16. Working With The Titler
17. Introducing Audio Editing
18. Making Specialized Audio Edits
19. Working With Audio Effects
20. Using The Audio Track And Clip Mixer
21. Exporting A Project
22. Wrap-up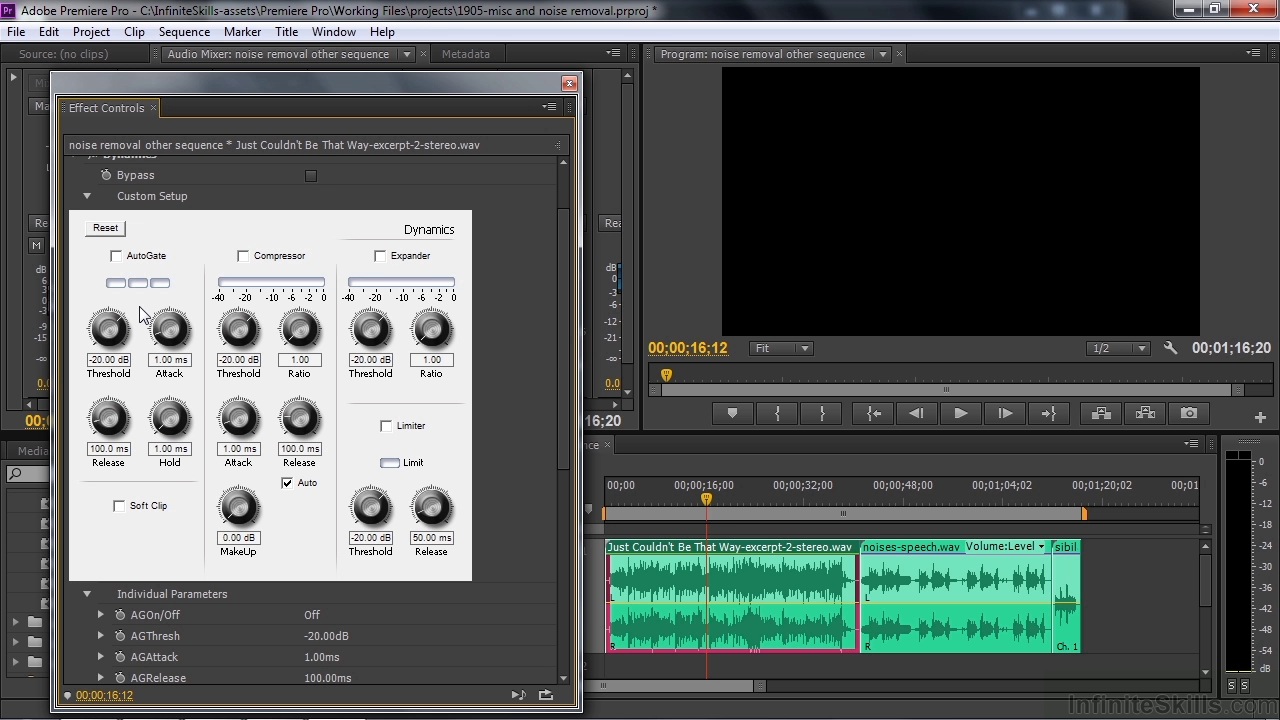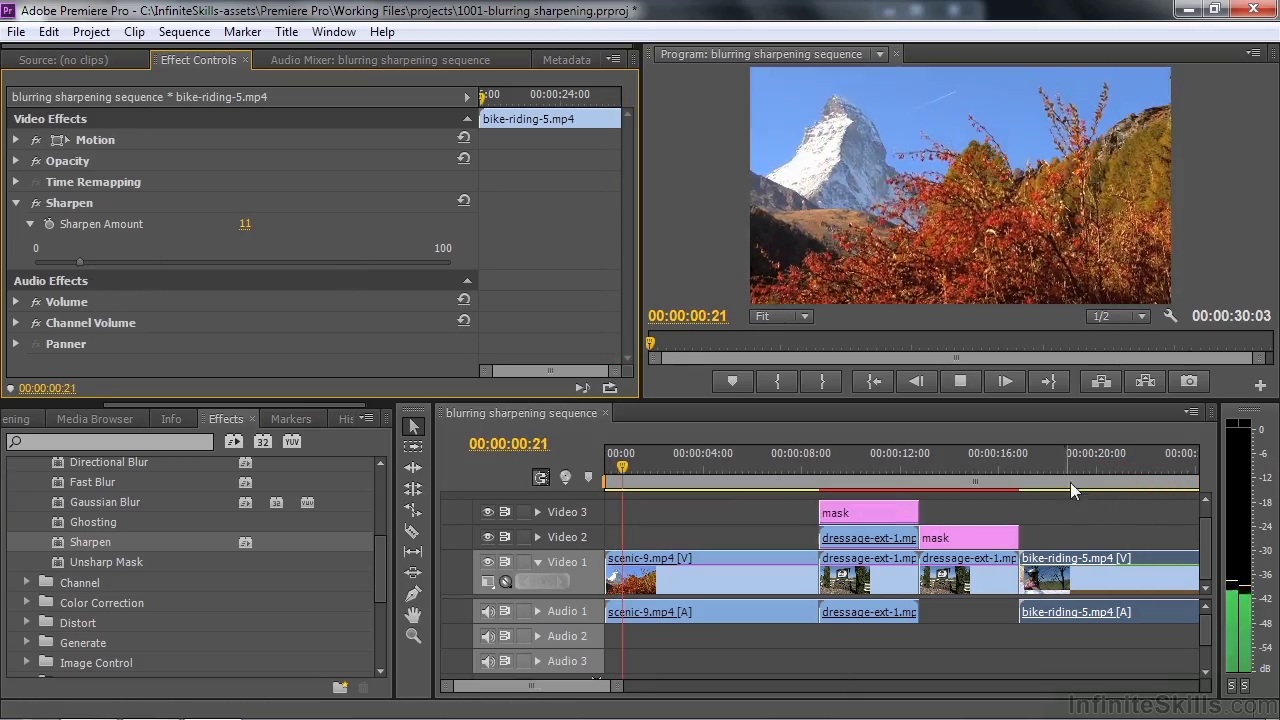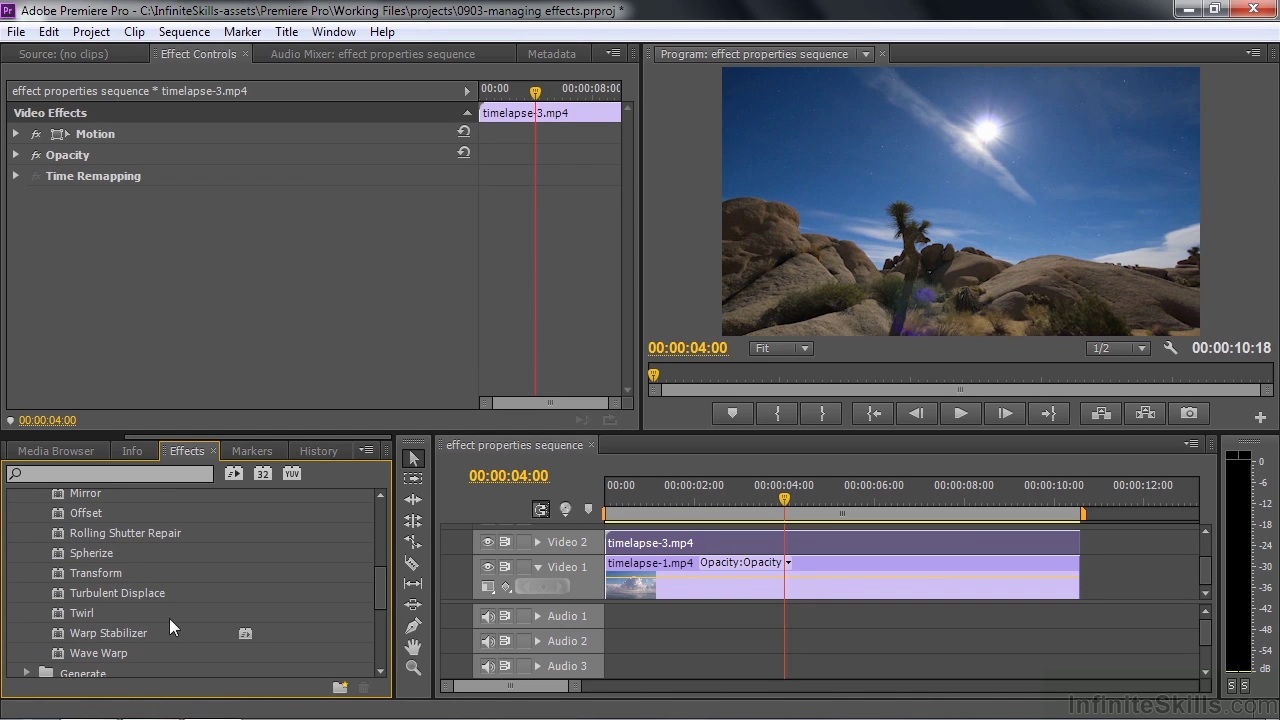 Download uploaded
http://uploaded.net/file/h7l5adb0/LAPPCC.part01.rar
http://uploaded.net/file/ezoswcte/LAPPCC.part02.rar
http://uploaded.net/file/yygu3fbg/LAPPCC.part03.rar
http://uploaded.net/file/u03cu6z5/LAPPCC.part04.rar
http://uploaded.net/file/mgfropac/LAPPCC.part05.rar
http://uploaded.net/file/b258fs3m/LAPPCC.part06.rar
http://uploaded.net/file/6ot22ivc/LAPPCC.part07.rar
http://uploaded.net/file/qmyalykc/LAPPCC.part08.rar
http://uploaded.net/file/kpf4s0sf/LAPPCC.part09.rar
Download rapidgator
http://rapidgator.net/file/2d6728737dffca5f0026149f99d9a1e3/LAPPCC.part01.rar.html
http://rapidgator.net/file/60b9365d96567133bbd1873c4d7d50e5/LAPPCC.part02.rar.html
http://rapidgator.net/file/45b1b68d7a311c42836bc3e921b17f6a/LAPPCC.part03.rar.html
http://rapidgator.net/file/cdadbd0752e1685374cc99df897b09de/LAPPCC.part04.rar.html
http://rapidgator.net/file/bd5b25418a2b5799dbffa23a6f8027be/LAPPCC.part05.rar.html
http://rapidgator.net/file/db9c8ae993d61182ed623aa429527bd9/LAPPCC.part06.rar.html
http://rapidgator.net/file/eb3a460aac5ae8a992010ea2c31fa51b/LAPPCC.part07.rar.html
http://rapidgator.net/file/1e3c4391b17339e281567658cc1a064c/LAPPCC.part08.rar.html
http://rapidgator.net/file/e721b917e3f4f80ec7acee3c944ac92f/LAPPCC.part09.rar.html
Download 百度云