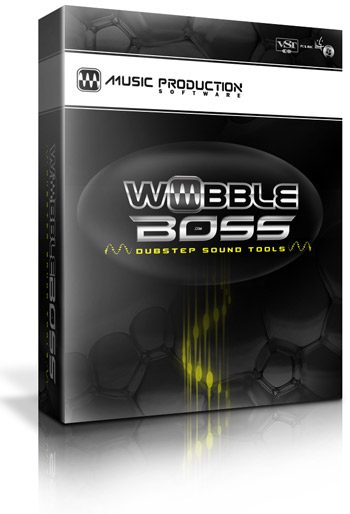 Music Production Software WobbleBOSS v1.0 | 421 MB
Dubstep is dead!? Ohh? Really? Not according to the amount of new artists, DJ's, producers, tracks, and sub-genres popping out like toast around the world – the DUB vibe is not only alive and well, but thriving like a mofo! We feel it's just starting to take shape and the amount of amazing music still to come is exponential. Not to mention the money in this genre is attractive to labels and promoters as it pulls huge crowds and the shows are usually quite pricey – as it should be for good entertainment imo… YOU – want to be a front runner – or at least get your feet wet with this but either have no clue where to start or you're sick of the stale same old wubwubs everyone else is using. That's why WobbleBOSS was born – to give pretty much anyone with a DAW/VSThost the chance to produce amazing dub vibes and not be shy about how they made them!
So, WHY are we doing this?
Is it so that anybody's grandma can pick up a beat and add some dubstep to it? My lil' sister can be the next deadmau5 or skrill? Well – YEP! – But we both know she won't. We simply wanted to make it easier for inspiring music producers to get some of that elusive sound that's been hard to make – until now. We believe that the playing field will never be equal, and it's great because the absolute best will never be duplicated. However for many others it's not even possible to attain one tenth of the production value they know they can be hitting if they just had the right sounds, samples, and foundational understanding… A few crazy months of sampling and remixing our internal libraries through a signature processing pattern and we NAILED IT!
YOU don't have to do any of the crazy chopping, we've done it all for you, and variated it into a library that won't get stale for years due to the diversity and sheer volume of dubstep type samples and sounds you're getting today. Simply start a new canvas in your DAW, set a tempo of 140bpm (or 135-145ish), and start laying simple patterns with any of the 1,000+ wildly styled samples to contrast your instrumentals and drums. We've even included a healthy amount of drums however the focus here is the wobbles & FX.
The VST/AU that the samples are wrapped in = It does a LOT
* Comes as:
— PC :: VST(i)
— MAC :: A.U. (also easy to setup the samples in the EXS sampler in Logic, works in GarageBand as well).
* 10 Octave keboard with most kits filling in 8octaves worth of separate samples.
* ADSR Rack
* Low & High Amps, Glide, LFO Depth/Rates
* Panning & Reverb On Deck
* Grouping & Channel Options
* Stacking & Round Robin Options
* Comes with TONS Of Different Sample Types
* Voxes, Wobbles, FX, Deep Drum Kits, Misc.
* Works W/Any DAW (Cubase, Logic, Ableton, FL…)
* Comes W/Sampler VSTi – PC ONLY (Import Your Sounds)
* Comes W/Synth VSTi To Make Wobbles & Basslines – PC ONLY
* Quarter, Half, Full Bar, 2 Bar, and 4+ Bar Lengths
* Prestigeous Kit Making Process (You'll FEEL it)
* Sounds Available Separately as Sample Kits
OS: Win.
---
 Download uploaded
http://uploaded.net/file/crrlh8sh/MuPrSoWoBO1.0-R2R.part1.rar
http://uploaded.net/file/vdewju0f/MuPrSoWoBO1.0-R2R.part2.rar
http://uploaded.net/file/t6k75gvk/MuPrSoWoBO1.0-R2R.part3.rar
Download rapidgator
http://rapidgator.net/file/4ae59255cf4d990e9742c6d061a8316c/MuPrSoWoBO1.0-R2R.part1.rar.html
http://rapidgator.net/file/d0863bfb1205abeb724706d7e97e5eff/MuPrSoWoBO1.0-R2R.part2.rar.html
http://rapidgator.net/file/f0df006e5e83e92073f18b5eefe87df5/MuPrSoWoBO1.0-R2R.part3.rar.html
Download filefactory
http://www.filefactory.com/file/5rhiuz8uhya5/n/MuPrSoWoBO1.0-R2R.part3.rar
http://www.filefactory.com/file/6yr4fix3yjzd/n/MuPrSoWoBO1.0-R2R.part2.rar
http://www.filefactory.com/file/6ud6xsa4xnq9/n/MuPrSoWoBO1.0-R2R.part1.rar
Download 城通网盘
MuPrSoWoBO1.0-R2R.part1.rar: http://www.t00y.com/file/31332587
MuPrSoWoBO1.0-R2R.part2.rar: http://www.t00y.com/file/31332588
MuPrSoWoBO1.0-R2R.part3.rar: http://www.t00y.com/file/31332589
Download 百度云
http://pan.baidu.com/s/1n9DRX