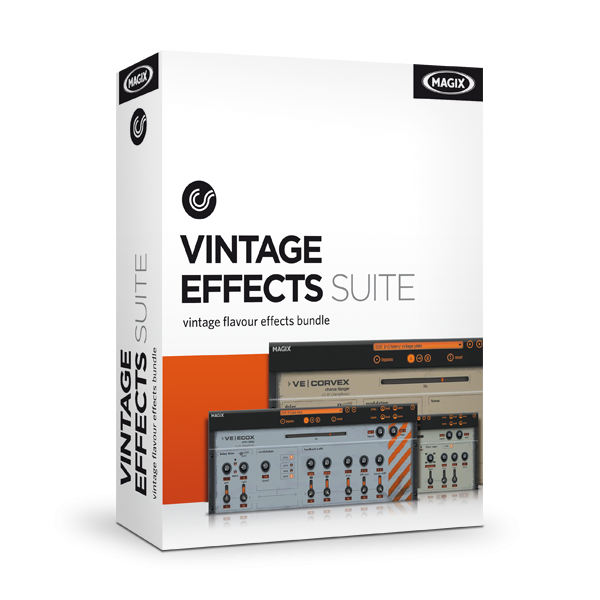 MAGIX Vintage Effects Suite v2.003 R2 | 16.6 MB
The Vintage Effects Suite expands the effects range. With aChorus/Flanger, a delay and a filter plug-in, Corvex, Ecox and Filtox, all of which are based on the same simple operating principle and will wow you with their incredibly exciting effect sounds.
Corvex
Corvex creates the typical 'floating' sound as known from guitar sounds or synthesizer pads. You can add acoustic 'depth' to an instrument to add more power to the sound or to create the illusion that it exists multiple times.
Ecox
Ecox can reproduce authentic band echo sounds particularly well, including the system-dependent tracking fluctuations and loss of highs during each feedback.
Filtox
Filtox is a modulation effect'. However it only controls the frequency response of a modulation source. Possible areas of application are synthesizer sounds (filter sweeps on pads) or creative distortions of drumloops (e.g. for variations, fills, etc).
---
 Download uploaded
Download rapidgator
http://rapidgator.net/file/03f68d098b84b9b11872e4d796944884/MAViEfSu2.003.R2-R2R.rar.html
Download filefactory
http://www.filefactory.com/file/odnl3ksvk17/n/MAViEfSu2.003.R2-R2R.rar
Download 城通网盘
http://www.400gb.com/file/31332538
Download 百度云
http://pan.baidu.com/s/1GFSAc