Volume 1:http://www.0daydown.com/09/41368.html
Dixxl Tuxxs – Quick Start to Rigging in 3ds Max: Volume 2 | 666MB
Duration: 0h 59m | Video: AVC (.mp4) 1280×720 15fps | Audio: AAC 32KHz 2ch
Genre: eLearning | Level: Beginner | Language: English
Software used
Autodesk 3ds Max 2014
What you will learn
Welcome to Volume 2 of the Quick Start to Rigging in 3ds Max, a series of specially constructed courses meant to be followed in sequence and interspersed with valuable exercises to reinforce learned concepts. 
In this volume, we'll build on the concepts covered in Volume 1. We'll start by learning how to create expressions. We'll discuss how to approach choosing Axis Orders for control objects to helper prevent Gimbal Lock. We'll learn a cool technique for cleaning up transformation values on constrained objects, and how to set up dynamic parenting systems to make our rigs more flexible. We'll even get into the topic of Morph Targets, and learn how they can be used for facial animation. 
These courses are designed to be taken in sequence so we really encourage you to start with Volume 1 before continuing with this section. We also encourage you to take advantage of the assignments that follow each volume. These assignments will allow you to take what you've learned and apply those tools and techniques to your own projects.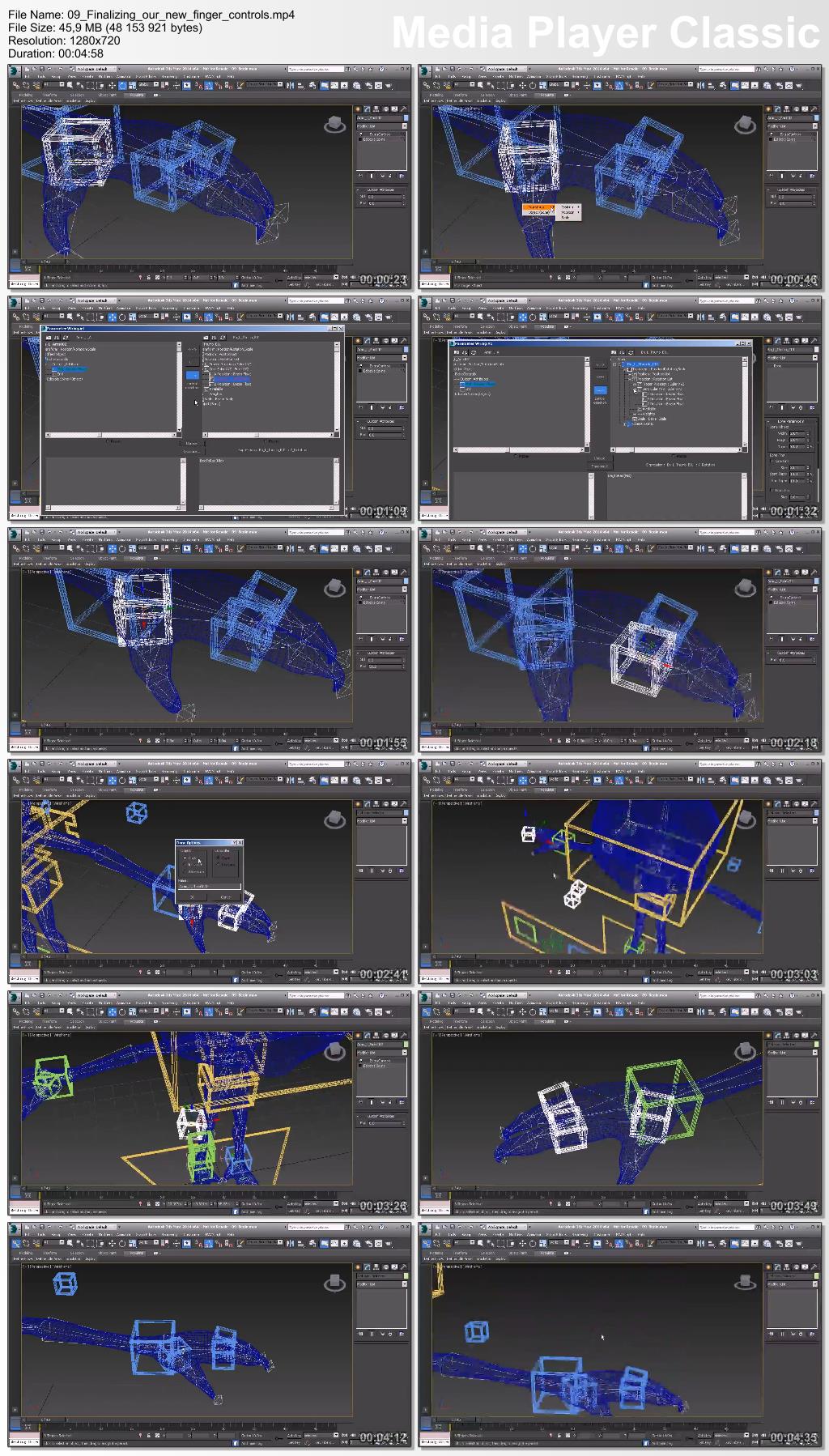 Download 百度云
你是VIP 1个月(1 month)赞助会员,

转载请注明:0daytown » Dixxl Tuxxs – Quick Start to Rigging in 3ds Max: Volume 2