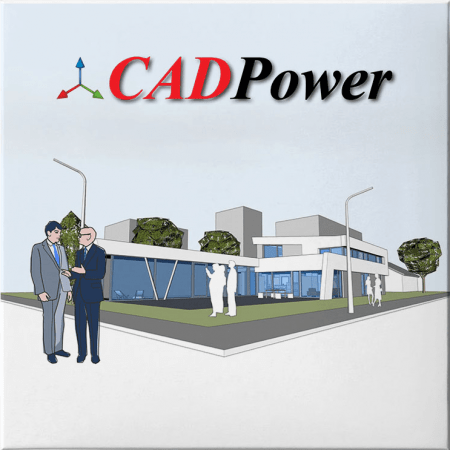 File size: 37 MB
CADPower is a pure-productivity tool for the .dwg CAD user. It provides you with over 400+ Lisp routines and tools that you always wanted but found missing. It is designed to super-charge and boost productivity for just any AutoCAD / BricsCAD user. CADPower is designed from user feedback and used today by over 2000+ organizations all over the world. It is not a stand-alone software and needs either BricsCAD & AutoCAD as its host .dwg CAD platform.
---
CADPower functions includes:
– Advanced Polyline Editing
– Draw, Build and Conversion Tools
– Text Processing
– Enhanced Selection Settings
– Inquiry & Statistics Tools
– Drawing Editing Tools
– Turn your DWG into a Database
– Extended Entity Data Tools
– Drawing Cleanup / QA Tools
– Import / Export Tools
– BOM/BOQ Tools
– Annotation Tools
– Powerful Blocks and Attribute Management
– Quick Abbreviated Commands
– Miscellaneous Tools
– Fully compatible for batch script processing
System Requirements:
OS:Windows 8.1/10
Autodesk AutoCAD 2012-2022
Whats New:
Updates: official site does not provide any info about changes in this version.