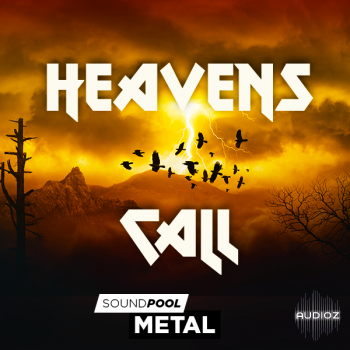 WAV | AudioZ Exclusive | 941.18 MB
Distorted, energetic guitar riffs and fast bass licks meet hard drums. Besides the memorable guitar solos, it's the melodic vocals that stay with you for hours.This Soundpool shows once again just how versatile Metal is!
Package contains 341 Loops* in 125 BPM.
28 Bass loops (4 loops in 7 pitches)
7 Choir loops (1 loop in 7 pitches)
3 Drumkits with variations
112 Guitar loops (16 loops in 7 pitches)
65 Guitar Solo loops (in universal pitch)
14 Keys loops (2 loops in 7 pitches)
7 Strings loops (1 loop in 7 pitches)
35 Synth loops (5 loops in 7 pitches)
31 Vocals loops (one full song)
Soundpools from MAGIX contain full orchestral and/or song compositions, broken down into stems or individual samples, with each instrumental stem and sample available in 7 different tonal variations (for example, one bass loop will be available in A, Bb, C, D, E, F and G).
*All audio files with a non-commercial license are license and royalty-free for non-commercial use.
home page