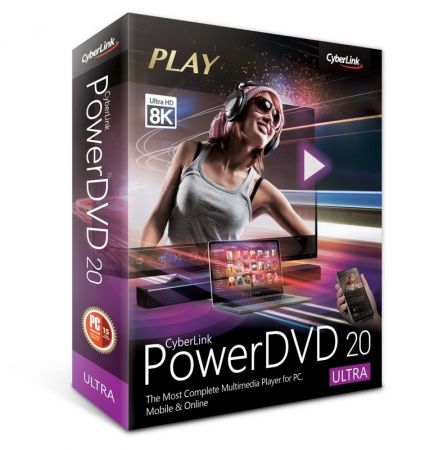 PowerDVD Ultra 极致蓝光版 是一套全方位高清3D影音播放软件,不仅支持蓝光电影、3D蓝光电影、DVD视频、大多数视频格式文件、音乐文件,而且还可以将2D电影转换为3D电影来观看!当你欣赏普通2D影片时,只要点击播放器下面的3D按钮,PowerDVD 就可以轻松将电影转换为3D效果来播放!就是这么酷!
---
Languages: Multilingual | File Size: 469.63 MB
PowerDVD is more than just a Blu-ray and DVD player – it's an all-in-one, premium multimedia app that allows you to get the most out of your viewing experience. In addition to the highest quality media playback available, PowerDVD allows you to organize all of your content in one place. From your full collection of video, music, and photos, PowerDVD gives you complete control and even gives you on-demand access to your media library from any device or screen, wirelessly!…………..
Operating System:
– Microsoft Windows 10, 8.1, 7 with Service Pack 1
– Ultra HD Blu-ray: Microsoft Windows 10 (64-bit with Fall Creators Update 2017 Oct. updates)
– HDR10: Windows 10 (64-bit with October 2018 Update)
– 8K Video Playback: Microsoft Windows 10 (64-bit with Fall Creators Update 2017 Oct. updates)
– 4K Video Playback with TrueTheater: Microsoft Windows 10 (64-bit with Fall Creators Update 2017 Oct. updates)
– Blu-ray Disc and DVD: Microsoft Windows 10, 8.1, 7 with Service Pack 1
– VR Mode: Windows 10/8.1/7 with Service Pack 1
Language Support:
– English
– French
– German
– Italian
– Spanish (European)
– Chinese Simplified
– Chinese Traditional
– Japanese
– Korean
– Russian
– Portugese (Brasil)
Homepage
转载请注明:0daytown » CyberLink PowerDVD Ultra 20.0.2212.62 Multilingual