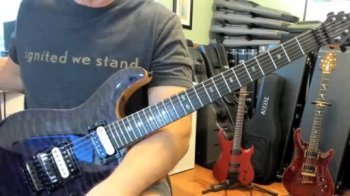 P2P | 07 October 2020 | 2.53 GB
An Intensive Examination of Constructing Rhythm Guitar Parts
This course will examine a progression involving two different chords. You will learn the theory as it applies to this progression. You will also be guided through a graded process of how to visualize the information on the fretboard which will allow you to develop different rhythm guitar approaches.
Includes
•12 Video Lessons
•11 Charts (.pdf)
•Runtime: 01:26:38
转载请注明:0daytown » Truefire Bard Carlton Guitar Lab Constructing Rhythm Guitar Parts Vol. 1 TUTORiAL