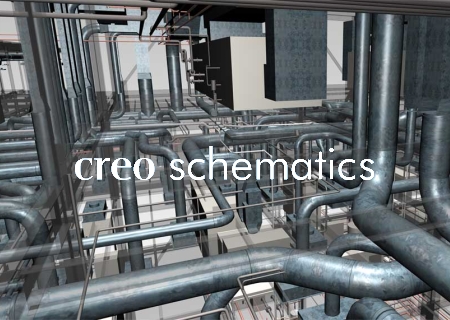 产品设计工程师经常都会面对这样的烦琐工作:理解纸面的 2D 示意图,以敷设 3D 缆和管道。PTC Creo Schematics(以前称为 Pro/ENGINEER Routed Systems Designer)针对此问题提供了解决方法。这个将电气和机械系统文档化的完善、独立的 2D 示意图 CAD 软件还自动将数据传输到 PTC Creo 中,以进行 3D 布缆和布管设计。也可以利用旧的 Pro/DIAGRAM 示意图并驱动 3D CAD 设计。这消除了数据误解,从而确保了与示意图的逻辑一致性。
有关 PTC Creo 3D 布线功能的更多信息,请访问 PTC Creo Piping and Cabling Extension 数据表和 PTC Creo Elements/Direct Cabling。
功能和优势
迅速轻松地创建原理图设计,从而能获取完整的系统文档(不论有多复杂)
多种专业,包括针对以下图表的功能:布线、布管和液压示意图
经过优化,可利用经过测试的方法在 PTC Creo Parametric 中驱动 3D 布缆和布管的实现
驱动 PTC Creo Elements/Direct(以前称为 CoCreate)中的 3D 布缆,可节省时间和减少错误
多用户功能通过并行设计使得效率更高
整套图表绘制工具支持设计的重复使用和产品开发过程的自动执行
eSimulate Lite 可帮助您使用可编程的电压和电流源在设计中模拟和分析电压容限。
---
PTC Creo Schematics 2.0 M020 | 545.8 mb
Languages: Chinese Simplified, English, German, French, Japanese
To succeed in today's markets, companies need to introduce products faster than the competition, at lower cost and with higher quality. Creo Schematics helps you achieve this goal by automating the cabling and piping systems detailed design processes – saving time, effort and money.
When designing products that contain cabling or piping, it is absolutely essential to create highquality diagrams that document and plan the schematic requirements. Creo Schematics contains the rich breadth of diagramming tools to satisfy the needs of many disciplines and industries, without forcing designers to compromise.
As part of the design process, mechanical designers route cables and pipes within their 3D assembly using schematic designs as maps. Creo Schematics automates this step, extracting the schematic information and electronically driving the routed systems within any 3D MCAD system that accepts XML data. Creo Schematics is specifically optimized to utilize all the rich capabilities in cable and pipe routing within Creo. This compatibility not only speeds the 3D design by removing the tedious, manual process of interpreting 2D schematic diagrams, but it also virtually eliminates errors by ensuring adherence to the logic defined in the schematics.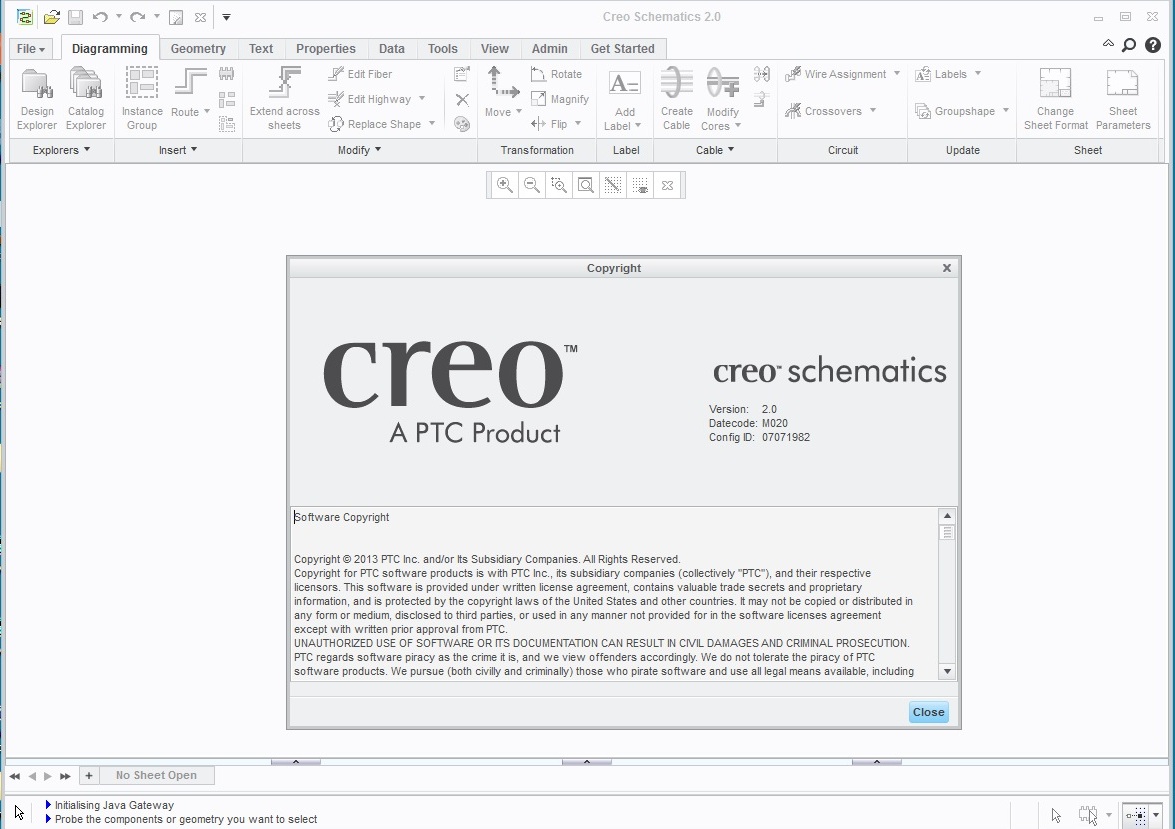 About Parametric Technology Corporation
PTC is all about helping discrete manufacturers succeed by meeting their globalization, time-to-market, and operational efficiency objectives in product development. As one of the world's largest and fastest-growing software companies, we deliver a complete portfolio of integral Product Lifecycle Management solutions to over 25,000 customers in the Industrial, High Tech, Aerospace & Defense, Automotive, Consumer, and Medical Device industries.
Our people and technology enable teams to collaborate across departments—and across continents—helping you create innovative products that meet your customer needs and comply with industry regulations. In addition to best-in-class solutions, we also deliver expert training, software support, and world-class services both through PTC Global Services and a vast partner ecosystem–so you get the maximum value and ROI from your PTC software. Whether you're a small or mid-sized business looking to migrate from 2D to 3D, or a global enterprise managing multiple product lifecycles, you'll find exactly what you need with PTC — the Product Development Company. 
Name: PTC Creo Schematics
Version: 2.0 Build M020
Home: www.ptc.com
Interface: Chinese Simplified, English, German, French, Japanese
OS: Windows XP / Vista / Seven
Size: 545.8 mb
Special Thanks Team SolidSQUAD
---
Download uploaded
http://uploaded.net/file/sayhp0h9/rePSc20M2.rar
Download filefactory
http://www.filefactory.com/file/1hiuicab0e41/n/rePSc20M2.rar
Download 城通网盘
http://www.400gb.com/file/31016335
Download 百度云
你是VIP 1个月(1 month)赞助会员,

转载请注明:0daytown » PTC Creo Schematics 2.0 M020