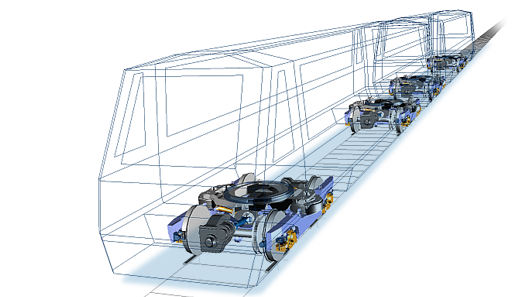 SIMPACK是机械/机电系统运动学/动力学仿真分析的多体动力学软件。利用SIMPACK软件,工程师可以像构筑CAD模型一样,快速建立机械系统和机电系统的的动力学模型,包含关节、约束、各种外力或相互作用力,并自动形成其动力学方程,然后利用各种求解方式,如时域积分,得到系统的动态特性,或频域分析,得到系统的固有模态及频率以及快速预测复杂机械系统整机的运动学/动力学性能和系统中各零部件所受载荷。
由于SIMPACK软件强大的运动学/动力学分析功能,可建立任意复杂机械或机电系统的虚拟样机模型,包括从简单的少数自由度系统到高度复杂的机械、机电系统(如链条、列车等)。对用户来说,SIMPACK软件可以被应用到产品设计、开发、优化的任何阶段。 
  力学方程求解有三项重要指标,分别为速度、精度和稳定性。由于采用了最新的数学力学方法,SIMPACK软件在计算速度极其优异的同时,仍保持了很高的计算精度和稳定性,这是其它同类产品所不具备的。由于求解器超常的能力,SIMPACK软件得到许多知名大公司的认同,其用户包括有BMW、DaimlerChrysler、Bombardier和Siemens等,且这些均为SIMPACK软件多年的忠实用户。 
---
 Intec Simpack  | 823.4 mb
SIMPACK is a multi-body simulation software (MBS). SIMPACK Kinematics & Dynamics is the base module of the SIMPACK software, made up of the pre-processor, post-processor and, most importantly, SIMPACK's renowned solvers. All other modules and interfaces can be added on to SIMPACK's Kinematics & Dynamics. All SIMPACK products are 100% compatible.
The basic concept of SIMPACK is to first create a CAD style MBS model for a mechanical or mechatronic system. The static and dynamic behaviour of the system can then be automatically solved by SIMPACK. With the SIMPACK post-processor the system's motion and forces (external and internal) can be animated and plotted. 
SIMPACK 9.2 is a further major milestone in the development of SIMPACK. It is a major release delivering more than 100 new features and 200 improvements.
The most prominent changes of SIMPACK 9.2 include:
– SIMPACK Loads for performing stress calculations
– FMI 1.0 for co-simulation support
– Interface to BEARINX for simulating rolling bearings
– SIMPACK Solver speed-up for both standard and parallel solver
– SIMPACK Solver Scripting debugger and GUI support
For more info on the latest changes, see: this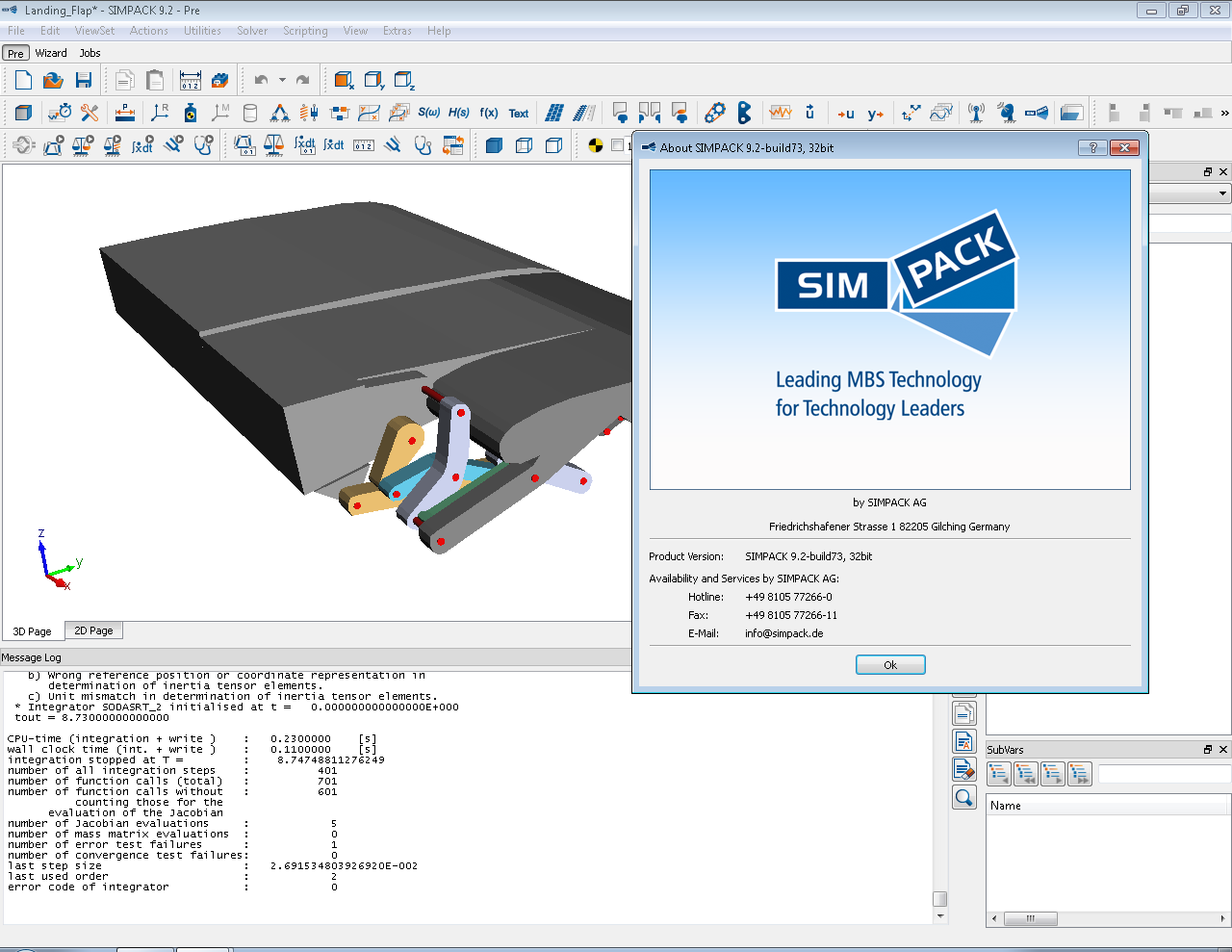 About SIMPACK AG.
SIMPACK AG, previously known as INTEC GmbH—a spin-off of the DLR (the German Aerospace Center), was founded in 1993 and now has representatives and partners all over the world.
SIMPACK AG is solely responsible for the development of SIMPACK, a leading multi-body simulation software.
Apart from the distribution of SIMPACK, the SIMPACK AG also offers consulting and engineering services as well as SIMPACK training courses.
Name: Intec Simpack
Version: 9.3.1 X32/X64
Home: www.simpack.com
Interface: english
OS: Windows XP / Vista / Seven
Size: 409 MB / 427 MB
Download uploaded
http://uploaded.net/file/obn8mkw0/INTEC.SIMPACK.v9.3.1.x64.0daydown.com.rar
http://uploaded.net/file/nanwpwhz/INTEC.SIMPACK.v9.3.1.x86.0daydown.com.rar
Download filefactory
http://www.filefactory.com/file/3b3n4yebtae5/n/INTEC.SIMPACK.v9.3.1.x64.0daydown.com.rar
http://www.filefactory.com/file/5upoyrw0osv1/n/INTEC.SIMPACK.v9.3.1.x86.0daydown.com.rar
Download 城通网盘
INTEC.SIMPACK.v9.3.1.x64.0daydown.com.rar: http://www.t00y.com/file/33183048
INTEC.SIMPACK.v9.3.1.x86.0daydown.com.rar: http://www.t00y.com/file/33183049
Download 百度云
转载请注明:0daytown » Intec Simpack 9.3.1 X32/X64