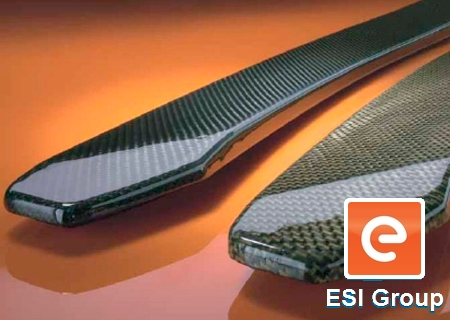 PAM-RTM  是高性价比的模拟液态复合成型的解决方案。将产生缺陷部件的风险降至最小,有助于掌握工具设计和制造过程。PAM-RTM 提供了预设计的快速解决方案,并细化过程和模具优化、最终设计检验计算。而且,PAM-RTM  计算上市时间并降低工具安装和注射过程的成本。
  PAM-RTM  是独特的覆盖广泛制造过程模拟的三维解决方案。树脂传递成型(RTM),真空辅助RTM(VARTM)和真空辅助树脂注入(CARI)。
---
 ESI PAM-RTM 2010.0 | 288.7 mb
PAM-RTM is a cost effective simulation tool which covers a wide range of LCM manufacturing processes: Resin Transfer Molding (RTM), Vacuum Assisted RTM (VARTM), Vacuum Assisted Resin Infusion (VARI), Compression Resin Transfer Molding (CRTM)…
Liquid Composites Molding (LCM) is a longstanding industrial manufacturing process of resin injection or infusion through fibrous reinforcements. Widely used in the composites industry, especially for structural thermoset matrix composite parts, LCM offers a great potential for creating structural components with high price/performance ratio.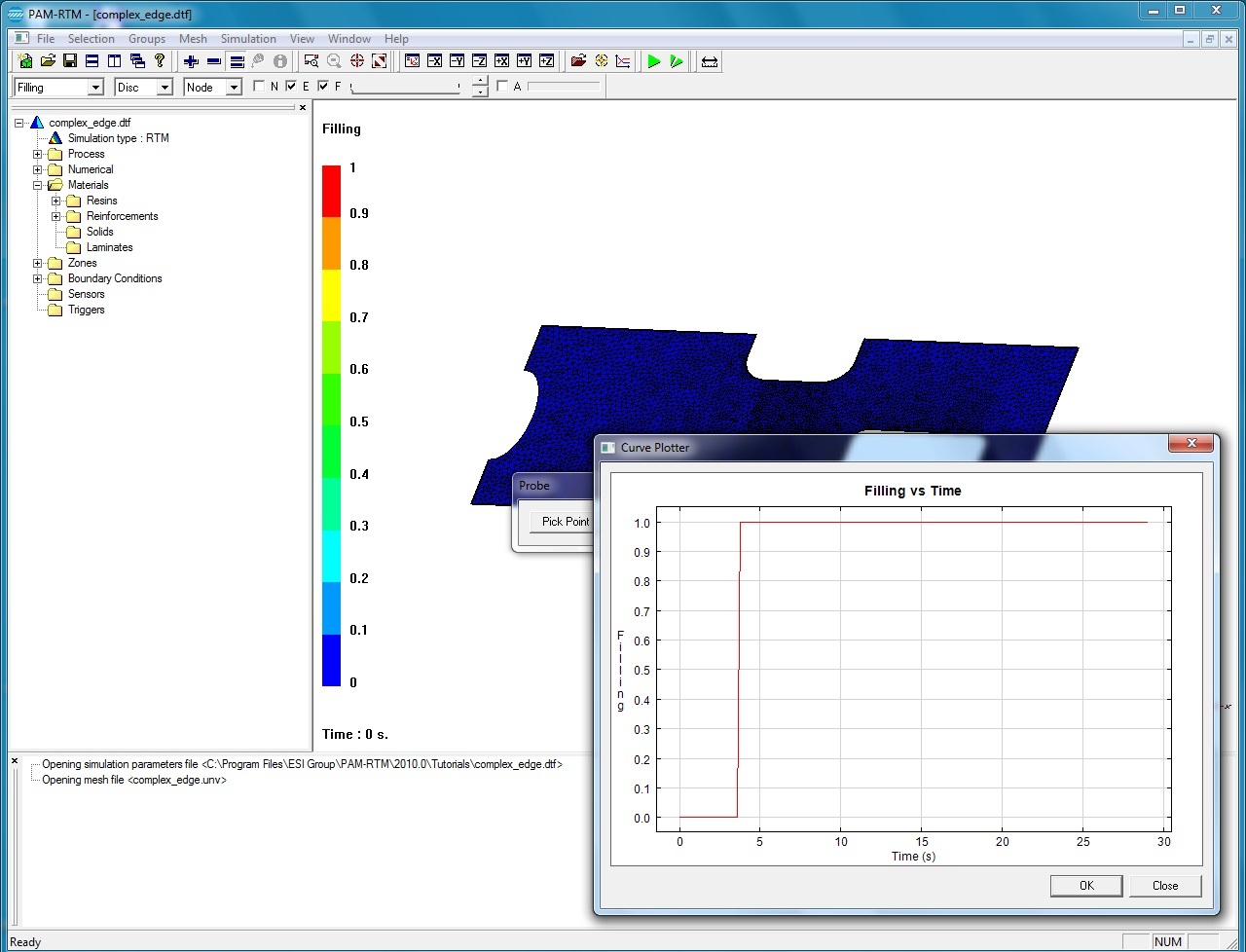 PAM-RTM minimizes the risk of producing defective parts and helps master tool design and manufacturing process. It provides rapid solutions for preliminary design, as well as refined analysis for process and mold optimization, and final design checking. Among its numerous capabilities, PAM-RTM allows non-isothermal filling and curing simulation as well as solid modeling required to analyze the resin flow through the thickness. Its high performance solver ensures industrial computation time independently of the model size and complexity.
PAM-RTM accelerates time to market while reducing costs related to the tooling and injection/infusion process.
PAM-RTM offers a great variety of validated processes and allows the determination of the best combination of resins and fibers.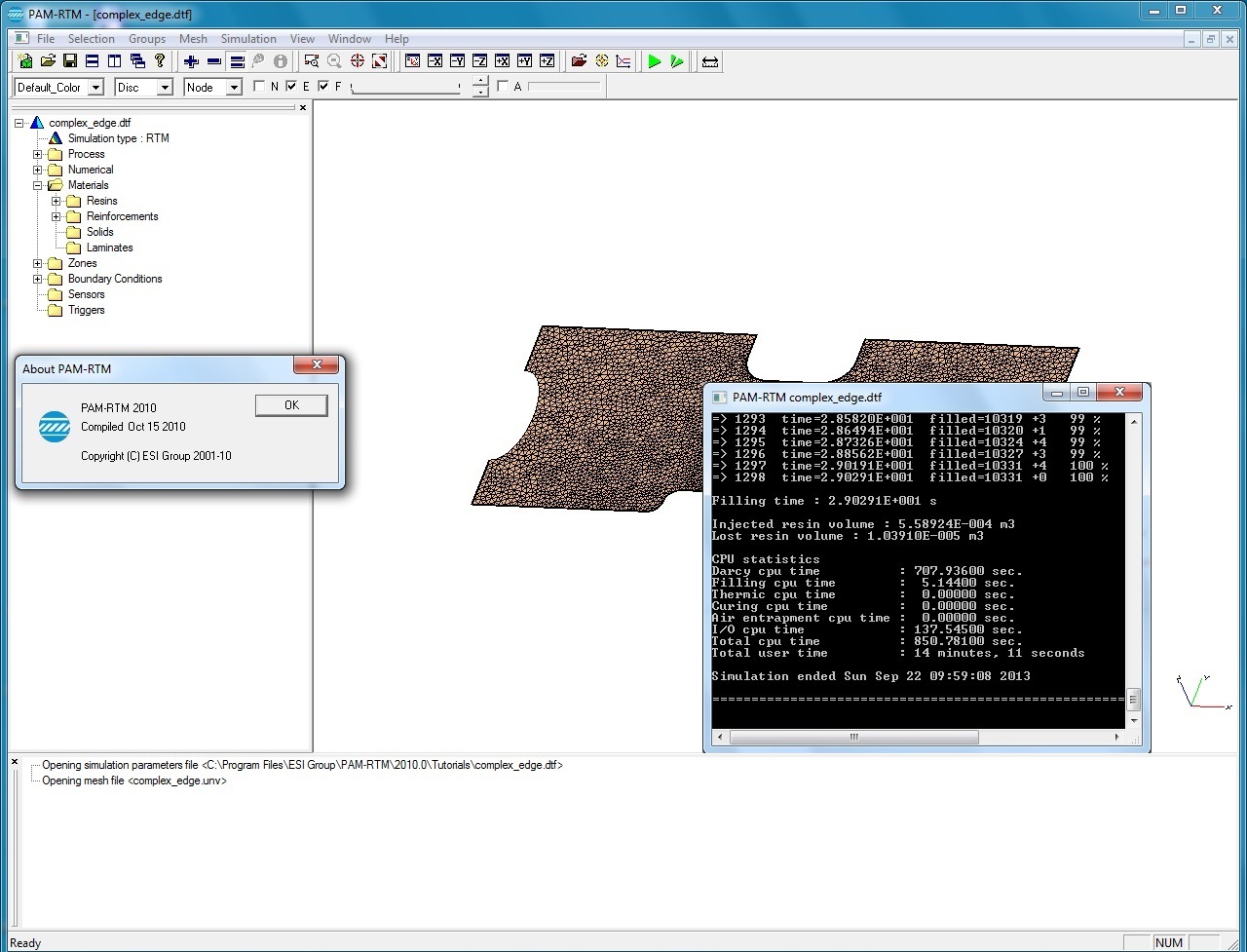 About ESI Group
ESI is a pioneer and world-leading solution provider in virtual prototyping for manufacturing industries that takes into account the physics of materials. ESI has developed an extensive suite of coherent, industry-oriented applications to realistically simulate a product's behavior during testing, to fine-tune manufacturing processes in accordance with desired product performance, and to evaluate the environment's impact on performance. ESI's solutions fit into a single collaborative and open environment for End-to-End Virtual Prototyping, thus eliminating the need for physical prototypes during product development. The company employs about 850 high-level specialists worldwide covering more than 30 countries. ESI Group is listed in compartment C of NYSE Euronext Paris. 
Name: ESI PAM-RTM
Version: 2010.0
Home: www.esi-group.com
Interface: english
OS: Windows / Linux
Size: 288.7 mb
Special Thanks Team-SolidSQUAD
---
 Download uploaded
http://uploaded.net/file/04rsl3a3/sepr100Wi.rar
http://uploaded.net/file/k06b925s/sepr100Li.rar
Download filefactory
http://www.filefactory.com/file/11rr4sj8ml2v/n/sepr100Li.rar
http://www.filefactory.com/file/3ka7ujrh5lxt/n/sepr100Wi.rar
Download 城通网盘
sepr100Li.rar: http://www.t00y.com/file/30662995
sepr100Wi.rar: http://www.t00y.com/file/30662996
Download 百度云
http://pan.baidu.com/s/1rCWs0