《愤怒的电视游戏宅男冒险》是一款像素风格的2D横版动作游戏,玩家在游戏中扮演一个电视游戏宅男,在异世界中使用各种武器进行冒险,游戏的风格和洛克人相似,其中还有各种难度可供玩家挑战。
游戏名称:喷神大冒险/愤怒的电视游戏宅男冒险
英文名称:Angry Video Game Nerd Adventures
游戏类型:动作冒险类(ACT)游戏
游戏制作:FreakZone Games 
游戏发行:Screw Attack Entertainment 
游戏平台:PC
发售时间:2013年9月20日
官方网站:http://Facebook.com/AVGNGame
---
 Note : Like for all ALI213 / 3DM releases, this is a steam-emulated with some strange dll cracked from chinese cracker, that's mean it doesn't work on all system (os, spec', language etc…). That's a well know problem with ALI/3DM releases, so please don't cry it's a fake or wait for the scene release  Thanks.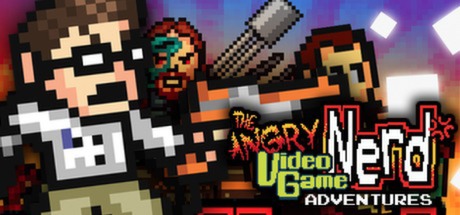 Description:
nfluenced by retro classics Mega Man and Castlevania, Angry Video Game Nerd Adventures features the AVGN and friends as they blast their way through 10 levels of fun, fast paced 2D action based on the AVGN's adventures in his online series. With multiple playable characters, power ups, cameos galore, tons of secrets and more we're making a game that all fans of video games will enjoy.
Some say "hard" we saying "rewarding!" Why? Because every check point you get, every boss you beat, every accomplishment is earned. You feel like like a stud. This is a game that allows you to brag to your friends if you beat it.
Yes, this is the official The Angry Video Game Nerd game!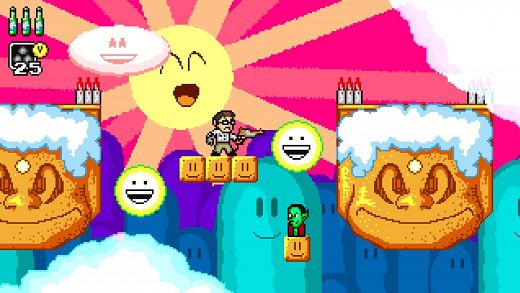 Publisher: Screw Attack Entertainment
Developer: FreakZone Games
Genre: Indie, Platformer, Action, Adventure
Release name: Angry.Video.Game.Nerd.Adventures.Cracked-3DM
Size: 37MB
Links: Homepage
---
 Download uploaded
http://uploaded.net/file/766xx3pb/Angry.Video.Game.Nerd.Adventures.Cracked-3DM.rar
Download filefactory
http://www.filefactory.com/file/28fgetall4ub/n/Angry.Video.Game.Nerd.Adventures.Cracked-3DM.rar
Download 城通网盘
http://www.400gb.com/file/30541924
Download 百度云
http://pan.baidu.com/s/1xc8fD
转载请注明:0daytown » Angry Video Game Nerd Adventures Cracked-3DM 喷神大冒险