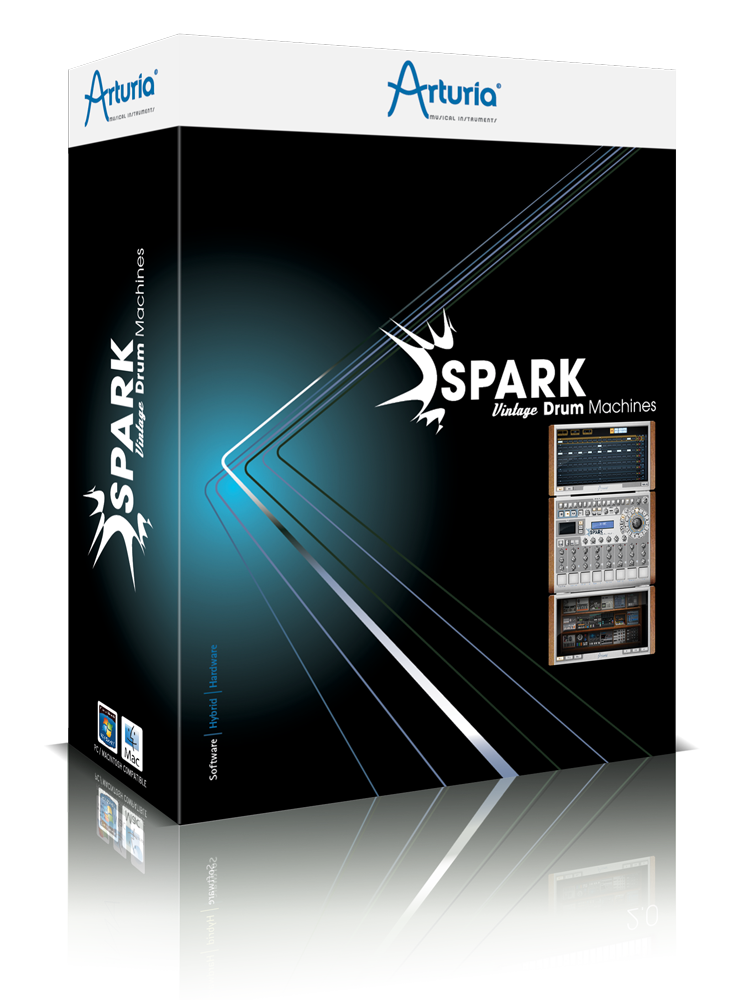 Arturia 发布 Spark Vintage Drum Machines,这是一个新的软件乐器,它给音乐家带来了 30 种代传奇的鼓机。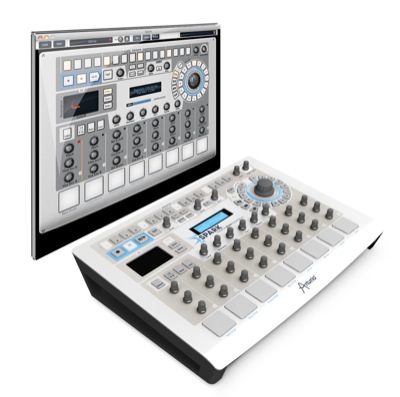 直观而强大,Spark Vintage Drum Machines 混合了高品质的采样和虚拟模拟合成(基于 Arturia 的 TAE)。从经典的 Roland CR-78 和 Korg Mini Pops 7 到传奇的具有冲击力的 TR-series 打击乐音色,所有模块都可以在一个易于使用的界面中选择。
特点:
30 种不同的鼓机:Roland TR-808,TR-707,CR-78,Korg KPR 77,Mini Pops 7,LinnDrum,Yamaha RX5,Maestro Rhythm King MRK2,Simmons SDS …
简单流程:一个界面的学习就可以掌握和演奏 30 种鼓机。
为现场表演而造:XY 触摸面板,节奏 Loop 器,切片器,实时自动化所有参数。
14 种高品质效果:多段压缩、混响、位压缩、多段均衡、合唱、延迟、失真、相位、板式混响、Destroyer、镶边、声像、限制、副发生器。
Spark 的步进音序器创作音轨也是轻而易举的事情。
完美整合:16 个独立的音频输出,MIDI I/O。
基于虚拟合成器(TAE)以及高分辨率采样。每个鼓机有 64 个预制音色。
鼓机引擎:
TAE 引擎:Roland CR-78,Roland TR-808,Roland TR-606,Korg Mini Pops 7,Korg KPR-77,Ace Tone Rhythm Ace FR-2L,Yamaha MR10,Maestro Rhythm King MRK2,Boss DR-55,Casio VL-Tone 和 SK-1,Simmons SDS,Phatwerk,Micromatix。
采样基于这些混合:E-mu SP-12,Roland TR-909,Roland TR-707,Roland TR-727,Roland TR-626,Roland R8,E-mu Drumulator,Oberheim DMX,Sequential Circuits DrumTraks,Kawai R-100,LinnDrum,Linn 9000,Casio RZ-1,Yamaha RX5,Pulsator,Dirty-909。
售价和供货:
Spark Vintage Drum Machines 下载版本价格为 99 美元 / 99 欧元,现已上市,盒装版本价格为 119 欧元 / 129 美元
---
 Arturia Spark Vintage Drum Machine v1.7.1 | 139 MB
SPARK Vintage brings 30 legendary drum machines to the musician. Intuitive and powerful, this software is much more than your typical sample player. By mixing high quality samples and virtual analog synthesis (based on TAE®), Spark Vintage manages to capture the unique soul of these instruments. From the classic percussion sounds of the Roland CR-78 and Korg Mini Pops 7 to the heavy punch of the TR-series, all the top producers' boutique models are available in one single easy-to-use interface. Add to this the lightning-fast workflow, in-depth tweaking possibilities, and live features of Spark, and you get a true must have for any demanding beat maker.
MAIN FEATURES:
30 legendary drum machines including: Roland TR-808, TR-707, TR-909, CR-78, Korg KPR-77, Mini Pops 7, LinnDrum, Yamaha RX5, Maestro Rhythm King MKII, Simmons SDS V,… 
Easy workflow: one interface to learn, thirty drum machines to play
Made for live performance: XY Pad, Beat Looper, Slicer, Real-time automation on all parameters
14 high quality effects : Multiband Compressor, Reverb, Bit crusher, Multiband EQ, Chorus, Delay, Distortion, Phaser, Plate reverb, Destroyer, Flanger, Space pan, Limiter, Sub generator
Spark's Step Sequencer makes track creation a breeze
Perfect integration: 16 independant audio outputs, midi I/O
Unparalleled sound quality based on virtual analog synthesis (TAE®) and high resolution sampling
More than 1300 pre-programmed patterns
DRUM ENGINES:
TAE ® engine: Roland CR-78, Roland TR-808, Roland TR-606, Korg Mini Pops 7, Korg KPR-77, Ace Tone Rhythm Ace FR-2L, Yamaha MR-10, Maestro Rhythm King MKII, Boss DR-55, Casio VL Tone and SK-1, Simmons SDS V, Phatwerk, Micromatix. 
Sample based and hybrid engines: EMU SP 12, Roland TR-909, Roland TR-707, Roland TR-727, Roland TR-626, Roland R8, EMU Drumulator, Oberheim DMX, Sequencial Circuits Drumtrax, Kawai R-100, LinnDrum, Linn 9000, Casio RZ1, Yamaha RX5, Pulsator, Dirty-909.
---
Download uploaded
http://uploaded.net/file/tgzbxbrd/VDM.v1.7.1_0daydown.rar
Download filefactory
http://www.filefactory.com/file/1wmtqb49beod/n/VDM.v1.7.1_0daydown.rar
Download 城通网盘
http://www.400gb.com/file/30449482
Download 百度云
你是VIP 1个月(1 month)赞助会员,