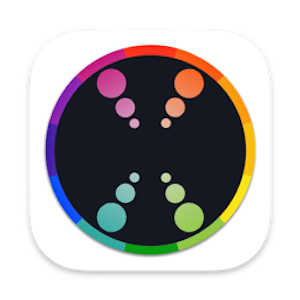 Color Wheel Mac版是Mac电脑上的一款强大的数字色轮工具。通过Color Wheel Mac版可以帮助您快速的找到最匹配的颜色组合,这是设计师必备的工具之一。
---
File size: 8 MB
Digital, abstract, classic – all types of color wheels in one app!
A set of tools for painters and designers includes
– Digital Color Wheel – our unique graphic design tool.
– Classic Color Wheel – a classic, versatile version of the color wheel.
– Abstract Color Wheel – a specialized color choice for abstract painting (a simplified version of the abstract color scheme from our "Digital Color Wheel" tool).
– Color Combinations – many professional color palettes for digital design and abstract art.
– Color Swatches – a tool for choosing colors by seasons and mood.
– Color Group – a tool for creating large color groups.
Supported Operation Systems
macOS 11.0 or later
转载请注明:0daytown » Color Wheel 8.0 MacOS