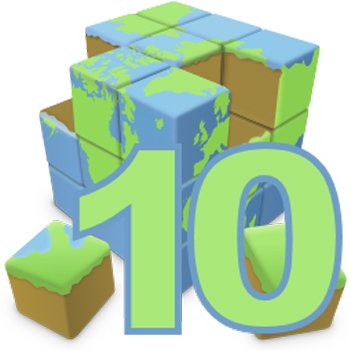 Quick 'n Easy Web Builder 是一款专业的html网页编辑器,内置文本、线条、图形、幻灯片、图像等多种工具,用户可以根据自己的需求设计出满意的网站界面,相比其他 网页制作 软件更直观,可视化比较强,无需电脑知识。
---
Windows x86/x64 | File size: 72.38 MB
A practical and effective application worth having when you need to build, create and design your personal HTML websites effortlessly. Quick 'n Easy Web Builder is a comprehensive and lightweight software that provides users with a simple means of creating, editing and personalizing websites. Quick 'n Easy Web Builder is a website building utility that aims to design and build full-featured web pages without the need to add HTML code scripts.
Highlights
• Cross platform: Mac, Windows and Linux!
• No programming necessary (WYSIWYG).
• Drag and drop objects anywhere!
• Supports HTML4, PHP, XHTML, HTML5.
• Easy publishing through built-in FTР.
• Shapes, Effects, YouTube and much more!
Features
• This is not an HTML editor but a visual web site generator with HTML4, XHTML and HTML5 output.
• Drag and drop objects from the toolbox on the page anywhere you like!
• Site Management. Easily add, edit, clone and structure your web pages from a single file.
• Form layout object to create forms, including actions, hidden fields etc.
• Supports Form fields: Editbox, TextArea, Checkbox, Radiobutton, Combobox and Button.
• Form Wizard to create form in 4 steps. Select from a dozen ready-to-use forms.
• Validation tools for form components with optional info balloons or native HTML5 validation.
• The built-in form processor has ability to store form data in a MySQL database or save to a CSV file.
• Responsive Web Design based on CSS3 media queries.
• Layout grids, flexbox, and CSS grid to quickly create flexible and responsive layouts.
• CSS3 animations and transitions with support for transforms (skew, rotate, scale, translate etc)
• Login Tools/Page Password Protection
• reCAPTCHA object for (PHP) forms. Helps to stop spammers from submitting form data automatically.
• Custom HTML object to insert your own HTML or Javascripts.
• YouTube, Vimeo and HTML5 audio/video support.
• Publish your entire web site, a single page or a group of pages (to local drive or a web server) .
• Built-in FTP/Secure FTP client to manage your online files.
• Photo Gallery with lots of cool features like picture frames and support for lightbox slideshows.
• Built-in Banner maker.
• Fully integrated jQuery UI (Accordion, Tabs etc), animations, effects and built-in ThemeRoller theme editor.
• Rollover images, Image maps, animated Slideshows
• Navigation bars, Tab Menu, Slide Menu and many other navigation options.
• Menubar: powerful menu script that can mimic complex menus found in popular GUI applications.
• Ready-to-use Javascripts (Facebook, Twitter, Text effects, and much more).
• Template support. Already more than 100 templates available!
• Support for third-party add-ons (extensions), using the Web Builder Extension Builder.
• Image tools: Contrast, Brightness, Hue/Saturation, Flip, Rotate, Resample, Crop and Stencils.
• Image effects: GrayScale, Negative, Sepia, Blur, Soften, Sharpen, Noise, Emboss and more!
• WaterMark tool to image with many options! Protect your copyright protected images was never easier.
• Shape object (Rectangle, Ellipse, Arrows, Flags, Signs, Stars, Talk Bubbles and much more!).
• Drawing tools: Line, Line + Arrows, Scribble, Polygon, Curve and Closed Curve.
• Rotate images and shapes.
• Master page object. This allows you to re-use objects from other pages (master page concept).
• Master frames. Create master borders where only the content of the pages is different for each page.
• Layer Object for advanced layout possibilities. Docking, sticky, floating, modal, anchored and more…
• The PayPal eCommerce Tools are the quickest and easiest way to add eCommerce to your web site!
• RSS Feed object with podcast option.
• Google compatible sitemap generator
• Structured Data (schema.org)
• News Feed Ticker. Display RSS feeds (local or from another website), Twitter, Flickr images etc.
• Site Search, easily add site search functionality to your website.
• RollOver Text, displays a text banner over image on mouse over. Includes cool slide and fade effects.
• @font-face and Google Fonts support, now you can (web unsafe) embedded fonts in your page!
• Blog object.
• Carousel object.
• Timers, to make your website more dynamic. For example: show or hide an object after x milliseconds.
and much more!
Download rapidgator
https://rg.to/file/340ff505ee717b171db93584e690baf1/Quick.Easy.Web.Builder.10.0.0.rar.html
Download nitroflare
https://nitroflare.com/view/4EA9FA0211D741D/Quick.Easy.Web.Builder.10.0.0.rar
Download 百度网盘
链接: https://pan.baidu.com/s/1t6F8Wf1ePY-wGLFTI83-HA?pwd=btby 提取码: btby
转载请注明:0daytown » Quick 'n Easy Web Builder 10.2.0 Multilingual