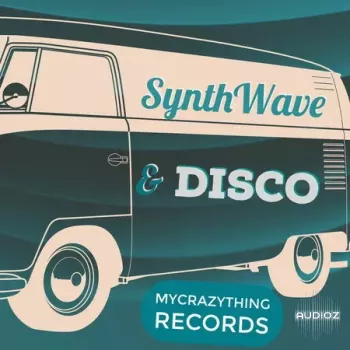 FANTASTiC | 15 September 2023 | 546.64 MB
This pack is a treasure trove for creating a fresh and distinctive sound in Synthwave, Disco, and Indie Dance music. Drawing inspiration from renowned labels in the House and Techno genres such as Kompakt, Milk & Sugar, Anjunadeep, Club Sweat, Permanent Vacation, and Deepalma, this collection is designed to elevate your productions
The loops and sounds in this pack are meticulously crafted using analog synthesizers, including legendary instruments like the Korg M1, Korg Wavestation, ARP Odyssey, Moog Sub Phatty, Roland System-8, Moog Sub 37, Roland Jupiter-80, Dave Smith Prophet-6, and Dave Smith Prophet 12. These rich and warm sounds are recorded in a professional studio equipped with top-of-the-line gear, including SSL, Neve, Universal Audio, SPL, Antelope, Avalon, Tube-Tech, and more. The result is a collection of high-quality samples that exude character and authenticity.
All samples are tempo-tagged, ensuring seamless integration into your arrangement and synchronization with your project's tempo. This feature simplifies the creative process and allows you to focus on crafting your music.
Moreover, all loops in this product, including the vocal loops, are 100% Royalty-Free. Once you purchase the pack, you can use these loops in your commercial releases without any hidden costs or limitations.
With this extensive collection of samples, you have the tools to infuse your productions with the essence of Synthwave, Disco, and Indie Dance. Unleash your creativity and let these premium sounds guide you in crafting captivating and unforgettable music.
Product Details:
• 6 Full Drum loops: Complete drum loops that serve as the foundation for your tracks
• 6 Top Drum Loops: Percussive elements to enhance the rhythmic groove and energy
• 22 Parts Drum Loops: Individual drum parts to create intricate and dynamic drum patterns
• 15 Perc loops: Additional percussive loops to add texture and movement to your music
• 31 Synth loops: Melodic and atmospheric synth loops to shape the sound and vibe of your tracks
• 15 SFX sounds: Special effects sounds to add depth, transitions, and unique elements to your compositions
• 15 One-shot kick: Punchy and powerful kick drum samples for creating your own drum patterns
• 15 One-shot hh: Crisp and sharp hi-hat samples to add groove and rhythm to your beats
• 15 One-shot clap/snare: Snappy and snare samples for adding impact and drive to your music
• 60 Individual synth Hits: Standalone synth hits for creating your own melodies and hooks
• In total, this pack contains 200 high-quality WAV files at a tempo of 120 bpm. The download size is 366 MB (unzipped), and all files are presented in 44.1 kHz/24-Bit quality. The BPM and key information are included for easy reference
转载请注明:0daytown » Mycrazything Records Synthwave and Disco WAV ALP-FANTASTiC