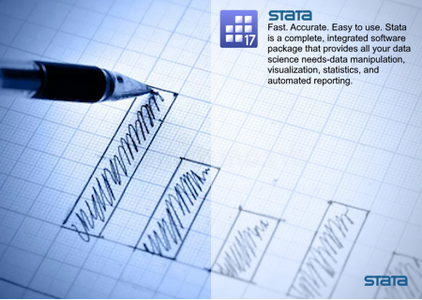 StataCorp Stata 17 (rev.29092023) | 1.8 Gb
The Team StataCorp is pleased to announce the availability of Stata 17 (rev.29092023) is a complete, integrated statistical package that provides everything you need for data analysis, data management, and graphics.
Stata is the package of choice for panel data, survival analysis, time series, survey data, longitudinal data, multilevel models, SEM, endogenous covariates, sample selection, Bayesian analysis, multiple imputation, LCA, causal inference, and much more. Stata makes modeling and inference easy for all types of outcomes – continuous, binary, ordinal, categorical, count, and fractional. Stata has both a point-and-click interface and a powerful, programmable, and reproducible command syntax.
Stata/MP is the fastest and largest edition of Stata. Speed is often most crucial when performing computationally intense estimation procedures. Stata/MP provides the most extensive multicore support ( up to 64 cores/processors ) of any statistics and data management package, what lets you analyze data in one-half to two-thirds the time compared with Stata/SE on inexpensive dual-core laptops and in one-quarter to one-half the time on quad-core desktops and laptops. Stata/MP runs even faster on multiprocessor servers.
The Stata 17 release provides 29 additional features, including new statistical algorithms for Bayesian statistical analyses, interval-censored Cox models, multivariate meta-analysis, and advanced lasso techniques. The reimagined table and etable commands now allow for standard and customizable tables for the web, Microsoft Word, and LaTeX. Notably, Stata 17 includes a collect command that automatically stores results from an analysis, and those results can be displayed in publication-quality tables using etable. After creating a table, easily export it into your report.
In this video, you will learn how to get started using STATA for statistical data analysis, including creating variables, entering data, importing data, editing variable properties, producing descriptive statistics and interpreting them.
StataCorp LLC is a private company that has been in the industry for 38 years. The company currently specializes in the Computer Software, Systems Software, Educational Software areas. Its headquarters is located at College Station, Texas, USA.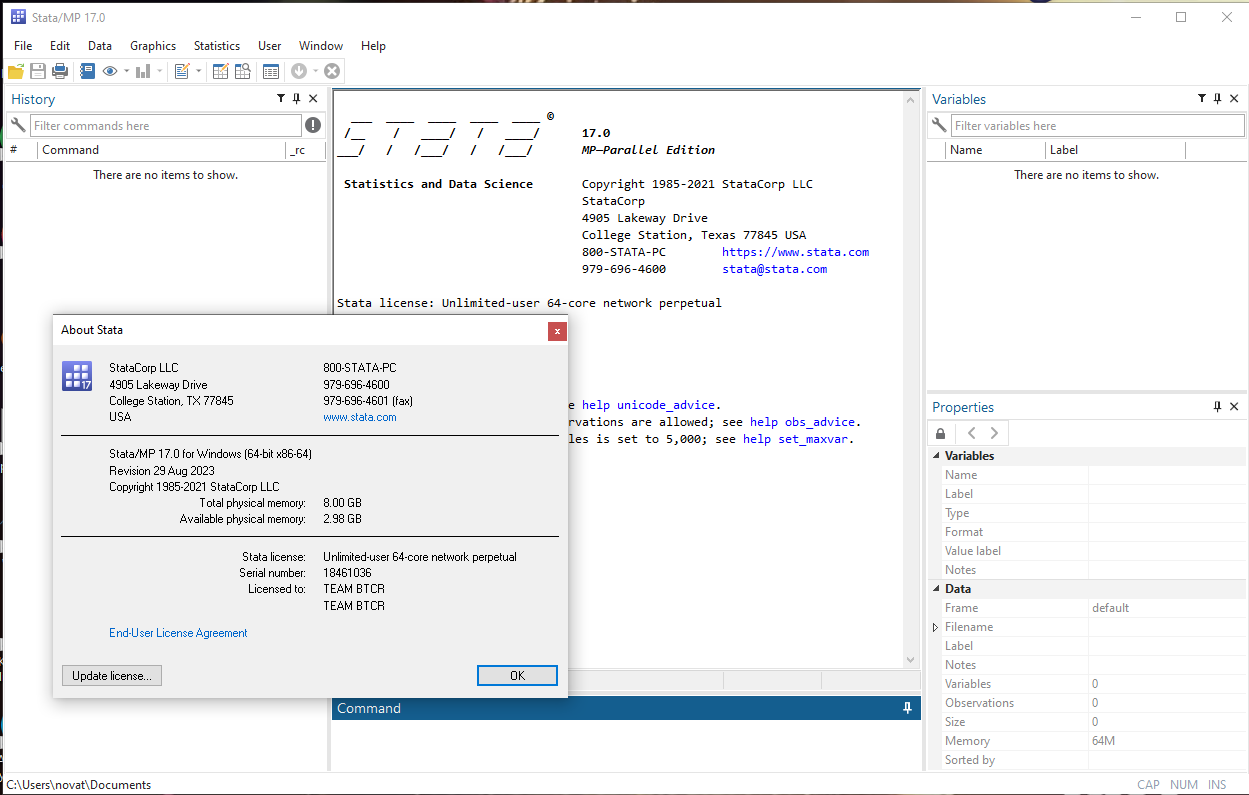 Owner: StataCorp LLC
Product Name: Stata
Version: 17 (rev.29092023) MP
Supported Architectures: x64
Website Home Page : http://www.stata.com
Languages Supported: english
System Requirements: Windows *
Size: 1.8 Gb
---
Password/解压密码www.tbtos.com