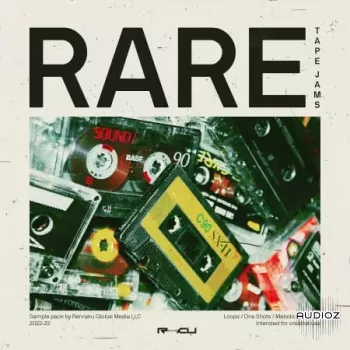 FANTASTiC | 12 September 2023 | 816 MB
Get ready to elevate your music production game with RARE – TAPE JAMS, the ultimate sample pack that's loaded to the brim with rich, warm tones and unparalleled creativity. Processed through tape, every single sample in this pack is a rare gem that's been carefully crafted through countless hours of studio sessions.
With a stunning array of instruments like Piano, Guitar, Keys, Mallets, and Vocals, this sample pack is a true masterpiece that seamlessly blends analogue processing with modern production techniques. From song starters and melodic loops to stemmed out instrumentals, RARE – TAPE JAMS has everything you need to kickstart your next project and unleash your creative genius.
But that's not all – this pack also features huge drums that cut through the mix like a hot knife through butter. Perfect for adding that extra grit to your lofi productions or tying your composition together with a missing melodic loop, RARE – TAPE JAMS is a must-have for any music producer looking to take their craft to the next level.
So what are you waiting for? Grab RARE – TAPE JAMS now and unleash the power of this incredible sample pack to create music that truly stands out from the crowd!