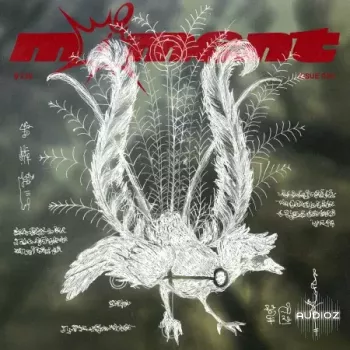 DRUGGYAUDIOZ | 11 September 2023 | 507 MB
At the forefront of a burgeoning underground scene of producers pushing the sonic limits of trap and plugg closer to ambient music, cutspace weaves IDM, glitch and post-rock influences into his work with artists such as xang, Moh Baretta, kuru, and emotionals. He describes his sound design as a process akin to masonry or engineering, where materials are processed to construct the appropriate environment and space. Inspired by ancient civilizations, esoterica, and alchemy, he crafts mystical sonic landscapes for vocal artists to inhabit. Descended from Syrian diaspora, cutspace describes his atmospheric world-building as an effort in some way to reconstruct a connection to the feeling of home.
'scripts to Earth / hymns to Sky' is a self-contained world of frequency extremes, whispered percussion, and nearly infinite ambience. At once history and sci-fi, textural etchings and painterly melodies drape the edges of the stereo field, created using custom FL patchers which he's known to share with the community.
When asked if he had any tips for upcoming producers, he replied succinctly with: (missing character)(missing character)
223 Samples • 5 Presets
转载请注明:0daytown » Moment scripts to Earth / hymns to Sky, a cutspace moment WAV Serum Presets