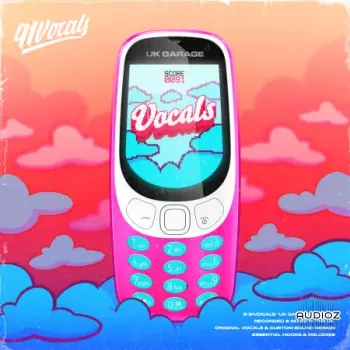 DRUGGYAUDIOZ | 07 September 2023 | 991 MB
As described in our Terms of Use, you may not use Leanne Louise's name, image, or likeness without 91Vocals' and the artist's express written permission.
91Vocals proudly presents UK Garage Vocals, a deep selection of upfront female vocals and club-ready vocal loops. Sweet RnB melodies and attitude-filled acapellas have powered Garage music since white labels and pirate radio. This forward-thinking collection takes it to the future with power processing fused with oldskool aesthetics. Showcasing the vocals of Leanne Louise, a rising UK-based singer and DJ, with chart success, festival appearances, and major radio backing.
Includes essential UKG vocal chops, hooks, and vocal loops with that definitive House & Garage sound. Heavy tuning, tape saturation, sped-up RnB runs, and 2-step rhythms. For this pack, we've additionally included a full selection of vocal hooks, phrases, and adlibs at 5 different tempos and keys, including clean and crisp vocals at their original slower tempos of 110-120 BPM ready to be time-stretched, pitched, and chopped to Garage tempos. With maximum flexibility and access to the original wet and dry performances.
Plus a stack of one-shots featuring soulful adlibs, British accent spoken phrases, vocal chops, hype shouts, and much more. Recorded in-house by the 91Vocals team using high-end mics and hardware. Pro vocal engineer and producer Charlie McClean mixed and processed the sessions with meticulous attention to detail. Every loop is carefully key-tagged and tempo locked – all original and royalty-free.
Please note: This sample pack contains vocals and melodic elements only. Any drums heard in the demo track are for illustration purposes only. Demo created by Capsun.
471 Samples