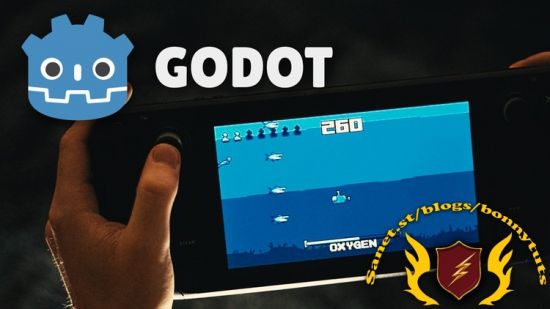 Published 9/2023
Created by Parker Anderson
MP4 | Video: h264, 1280×720 | Audio: AAC, 44.1 KHz, 2 Ch
Genre: eLearning | Language: English | Duration: 62 Lectures ( 12h 56m ) | Size: 11.5 GB
Learn how to create a complete shoot em' up game based on SeaQuest from start to finish in Godot 4.
What you'll learn
Godot 4: Learn everything you need to know to start making your own games. Nodes, Signals, Singletons, GDScript, etc.
Programming & Problem Solving: Develop Proficiency in GDScript Programming and Game Development Problem Solving
Game Design: Understand game design and the theory behind making an enjoyable game
Best Practices: Master Godot 4's Best Practices that make Game Development Easier
Your Games: Gain the Skills to Create Your Own Games from the Ground Up
Sharing your Game: Exporting and Publishing your Game to Share with the World
Requirements
No prior knowledge of programming, everything will be taught
No prior experience with Godot
Description
Introducing a comprehensive Godot 4 course! This course is going to teach you everything you need to know about Godot 4 and get you ready to make your own games.Over 60 engaging videos await you, packed with invaluable insights and hands-on tutorials.Dive into 13 hours of content meticulously crafted to make you a Godot Engine expert.In this course, you'll embark on a journey to master Godot's best practices and harness powerful systems that will supercharge your game development:Discover the custom-built Global Game State for seamless game management. Harness the Game Event Management System for organized, event-driven gameplay.Whether you're a seasoned programmer or new to coding, we've got you covered. My explanations are tailored to ensure everyone can learn and succeed.Learn the fundamentals of game design. Master GDScript programming – no prior experience necessary. The centerpiece of this course is a modern twist on the classic Atari 2600 game, SeaQuest, designed by the legendary Steve Cartwright in 1983. Get ready for a "retro remake" like no other! While we draw inspiration from the original, we'll explore exciting new directions in game design.The ultimate goal is to liberate you from the confines of "tutorial hell." We've all been there, endlessly watching others create games without reaching that milestone ourselves. It's time to change your learning strategy.Following tutorials and courses is just the beginning. We'll teach you to dissect game mechanics and systems, leveraging online resources to solve problems independently. When you've mastered this skill, you'll have the power to create your own games from scratch.By the end of this course, you won't just have a completed game; you'll have the knowledge and confidence to craft your own video games.Enroll now and start creating your own games today!
---
Password/解压密码www.tbtos.com
转载请注明:0daytown » Godot 4 Retro Remake: Design and Code a SeaQuest Remake