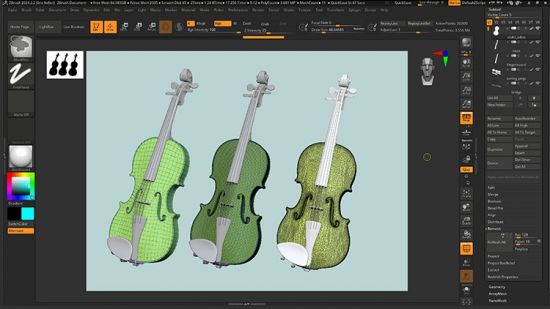 Published 9/2023
Created by Eric Keller
MP4 | Video: h264, 1280×720 | Audio: AAC, 44.1 KHz, 2 Ch
Genre: eLearning | Language: English | Duration: 29 Lectures ( 4h 54m ) | Size: 3.81 GB
An Overview of the Many Types of Polymesh Surfaces Available in ZBrush
What you'll learn
Acquire an understanding of the various types of geometry available in ZBrush
Learn which types of ZBrush geometry are most useful when designing jewelry in ZBrush
Gain proficiency in digital jewelry sculpting through the "Pro Tips" videos
Develop a workflow suitable to your own style of working through combining the various techniques demonstrated in the series
Requirements
This course requires a basic/beginner understanding of the fundamentals of ZBrush: interface, sculpting brushes, and basic navigation.
This course requires familiarity with computer based sculpting terminology such as polygons.
Description
My students often ask me "When do I use Dynamesh in ZBrush" or "What is the difference between Subdivision Surfaces and Dynamic Subdivisions?" or "How can I use Arraymesh in my jewelry designs?" I designed this course to answer those questions and more concerning the different flavors of polymesh surfaces in ZBrush. It can be overwhelming sorting out all these different approaches to digital sculpting and its really important to understand which tools are useful to you as a jewelry designer and which tools you can set aside. ZBrush is very much a non-linear approach to digital sculpting, there's no one path to achieving your design goals rather you will find which tools work best for any given situation and you'll discover that over time you'll develop your own custom workflow that suits your own style. But first you need to understand how each of these different ZBrush polymesh types work. In these videos I use many examples of my own work as well as pieces sculpted by renown jewelry designer Tomas Wittelsbach. Each video focuses on one type of geometry available in ZBrush and I've made the videos as self-contained as possible so that you don't necessarily need to watch each video in order. You can pick the ones you are most interested in and also come back to them later if you need a quick refresher. By the end of the course you'll have a complete picture of the many different approaches to polymesh editing available in ZBrush and you can start incorporating new techniques into your designs.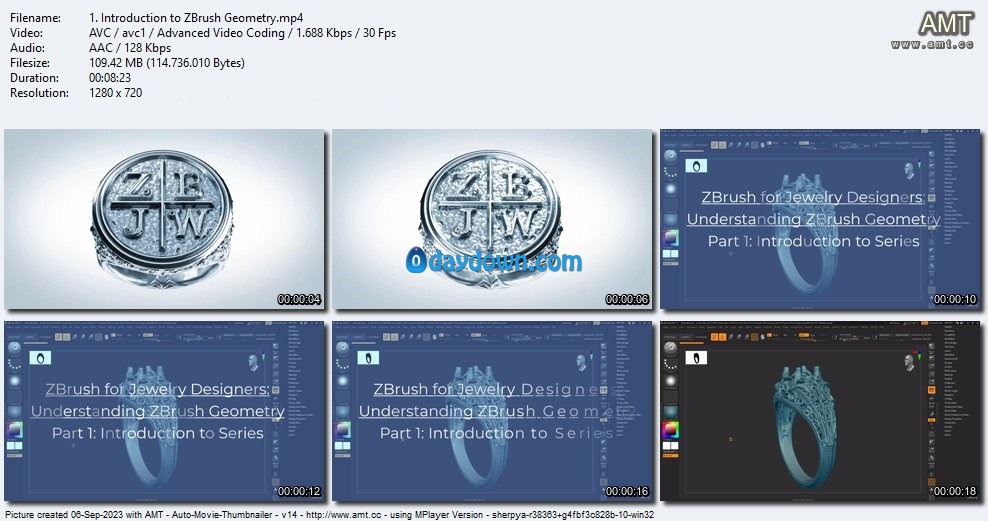 Password/解压密码www.tbtos.com
转载请注明:0daytown » ZBrush for Jewelry Designers: Understanding ZBrush Geometry