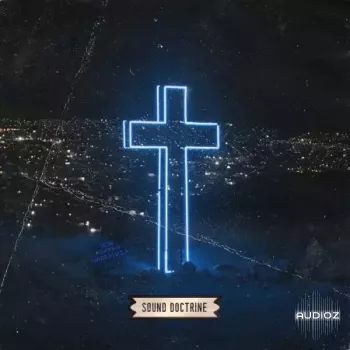 FANTASTiC | 05 September 2023 | 637 MB
Quartet Gospel music is one of the earliest and most traditional styles that make up the roots and foundation of gospel. Originating in the southern regions of America sung by blacks who were enslaved on plantations, it was a musical tradition that brought unity, solace, and hope in the face of adversity.
The tradition has carried on long after slavery and has gone on to not only be a foundation in gospel music (with legendary and pioneering music from groups like the Mighty Clouds of Joy, The 5 Blind Boys of Alabama, and The Dixie Hummingbirds to name a few) but it served as a bridge to be a major proponent in the foundation of soul and early pop music with acts like Lou Rawls, Johnnie Taylor, Wilson Pickett, Otis Clay and Sam Cooke tracing their roots to the genre.
This music style highlights four part vocal harmonies with much of the content being about conversion and salvation. The Sound Doctrine team had grammy award winning producer and gospel music pioneer Dana Sorey help us channel these authentic sounds at CBlake studios along with highly decorated instrumentalists and producers, Morgan Turner, Antwann Easton, and our very own Leonard "Pudge" Tribbett with accompanying vocals from gospel recording artist "Jay Todd." We present to Splice users "The Vamp," a homage to the gospel of old that we know is useful for any producer today!