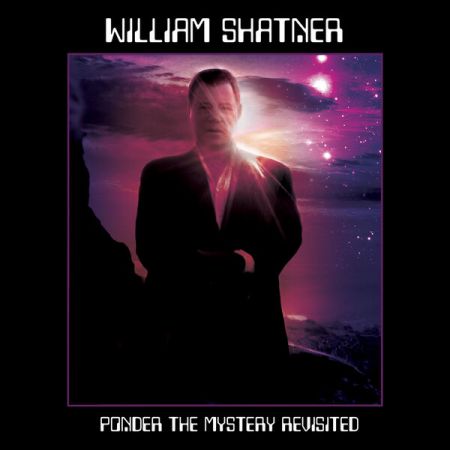 WEB FLAC (tracks) – 338 MB
53:52 | Progressive Rock | Label: Cleopatra Records
A bold new mix that revamps and reinvigorates the star-studded progressive rock album from iconic actor/musical interpreter extraordinaire, William Shatner! The newly remixed audio brings Shatner's deft and poetic wordplay into the foreground while still making room for the stellar guests including Steve Vai, Rick Wakeman, Hawkwind's Simon House and Nik Turner, Tangerine Dream's Edgar Froese, jazz great Al Di Meola, country superstar Vince Gill, and others! Shatner declared this concept album to be "quite possibly the most creative thing I have ever done" – and this new version of the album is sure to please his fans the world over!
Tracklist
1 Red Shift
2 Where It's Gone… I Don't Know (Feat. Mick Jones)
3 Manhunt (Feat. Simon House)
4 Ponder the Mystery (Feat. Steve Vai)
5 So Am I (Feat. Al Di Meola)
6 Change (Feat. Rick Wakeman)
7 Sunset (Feat. Joel Vandroogenbroeck)
8 Twilight (Feat. Edgar Winter)
9 Rhythm of the Night (Feat. Nik Turner)
10 Imagine Things (Feat. Vince Gill)
11 Do You See? (Feat. Edgar Froese)
12 Deep Down (Feat. Robby Krieger)
13 I'm Alright, I Think (Feat. Dave Koz)
14 Where Does Time Go? (Feat. George Duke)
15 Alive (Feat. Zoot Horn Rollo)
转载请注明:0daytown » William Shatner – Ponder The Mystery Revisited (Revisited Version) (2023)