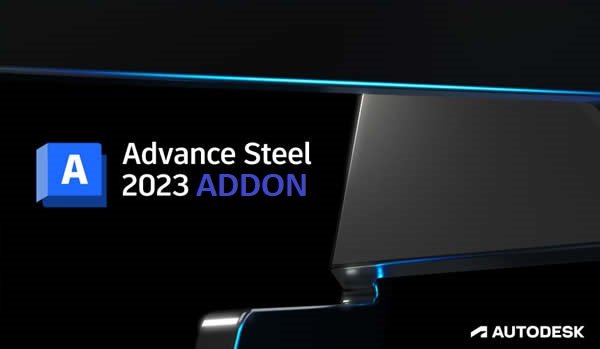 x64  | File Size: 5.29 GB
Advance Steel detailing software is built on the AutoCAD platform. Intelligent 3D modeling tools help you accelerate accurate design and detailing. Speed time to fabrication and construction with tools that automatically generate shop drawings and deliverables.
Features and amenities Autodesk Advance Steel
-Selecting parts of the model: discrete and display selected elements
-Intelligent structural objects: Modeling Quick library objects and wizards
-Stairs , railings, ladders and cages: help to speed the modeling of miscellaneous steel work
-Model-based approval workflow: color code objects based on the approval status
-Steel Parameters: extensive library of parametric connections
-Working with sheet metal: rapid creation of multi-layer elements in a variety of forms
-Defining the properties of welding: Welding automatic or user-defined symbols
-Engine design, steel connection: connection design review in real time
-Produce detailed maps than for construction
-Production data for CNC machine workshop
-Adding tags to automatically and manually after
-Maps clearer for installation in
-Put the list in general arrangement drawings
-Data integration for the entire project
-KISS or output of data via XML
-Cooperation multiple users simultaneously
-Control and document management
What is an addon?
Many users of "vertical" AutoCAD products have noticed that recently, any AutoCAD product with advanced functionality consists, in fact, of AutoCAD as a basis and add-on for Mechanical, Electrical, Architecture, etc. Alas, the developers, as before, only post full-format distributions … That is, if you want to get your hands on Mechanical and Architecture, you have to download two huge packages, most of the content of which duplicates each other. In this regard, I decided to start releasing distributions of a new type, containing only the add-on. Now, to install all the same Mechanical and Architecture, you will need to download basic AutoCAD and two small add-ons. Less download, more compact storage – this is the main idea of ​​assemblies of this format! Which side is Advance Steel, you ask? After all, the word "AutoCAD" is missing from its name ?! It is absent, but it is he who serves as the base anyway – AutoCAD! That is why all the same distribution optimization methods are applicable to this product as to the "vertical" AutoCAD products!
System Requirements
– OS:Microsoft Windows 10 Anniversary Update (64-bit only) (version 1607 or higher)
– CPU:3+ GHz
– RAM:16 GB
– Display Resolution:1920×1080 (1080p) / 3840×2160 (4K)
– Disk Space:9 GB / 1 GB additional free disk space is recommended for disk cache.
– Net FrameWork:NET Framework Version 4.7
What's New
– The assembly is based on the original Russian and English distributions combined into a single package, from which everything that is not directly related to the installation of the Advance Steel add-on has been removed.
– For a modern installer, a solution was developed and implemented for choosing the interface language of the installed program.
– The interface language of the installer itself is set based on the OS interface language.
– Advance Steel 2023.0.1 Update has been integrated into the installation package.
– Updated Autodesk On-Demand Install Service from version 1.27.0.558 to version 1.30.0.517.
– Installer updated from version 1.27.0.4 to version 1.30.0.5.
– The assembly does not include medicine. The cure is included in my build of AutoCAD 2023, on top of which it is recommended to install this addon.
---
Password/解压密码www.tbtos.com
转载请注明:0daytown » Advance Steel Addon for Autodesk AutoCAD 2023.0.2 x64