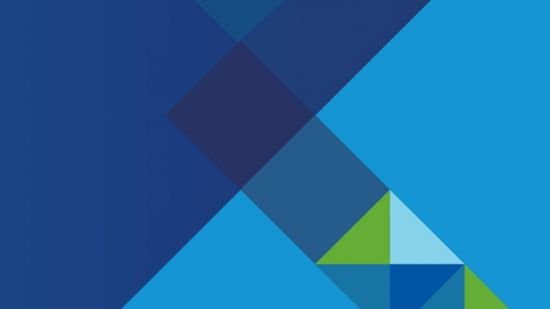 MP4 | Video: h264, 1280×720 | Audio: AAC, 44.1 KHz, 2 Ch
Genre: eLearning | Language: English + srt | Duration: 55 lectures (4h 41m) | Size: 1.38 GB
Introduction to VMware Standard & Distributed Switch | Configure Switchs vSS & vDS | Full Demos & Advance Features
---
What you'll learn:
VMware vSphere vSwitches
Network Virtualization
Configure Standard Virtual Switch
Configure Distributed Virtual Switch
Virtual Switch VLAN and CDP
Traffic Shaping and Link Aggregation
DVPort Group and Nic Teaming
Requirements
Windows Server
Basic Virtualization
Description
4.5 hours of practical and condensed knowledge
Immediate access to the entire collection of videos and files
Q&A support
Downloadable installation Media
Valuable links and resources
FAQ:
Q: Can I download VMware vSphere 7 training files?
Yes. We have uploaded all the installation and ISO files to practice the course without wasting your time searching these installation files on the web
Q: Can I watch the VMware vSphere 7 training course on Mobile?
Absolutely, Udemy is mobile-friendly and compatible with IOS and Android devices.
Q: How do you support me?
You would have direct support using:
Q&A section
LinkedIn chat
Q: Skill Requirements for VMware vSphere Training?
Basic knowledge of Ethernet TCP/IP
Basics of virtualization
Q: What you'll learn in this VMware vSphere 7 Networking Training Course?
Install and configure VMware Virtual Switches
Adding VMkernel and Port Group and how to edit them
Demos of adding and configuring virtual switches Advanced configurations
Analyzing virtual switches traffic
Q: Who this VMware vSphere training course is for:
Anyone planning to learn vSphere 7 Networking virtual standard switch & virtual distributed switch (vSS&vDS)
Engineer or Administrators that want to learn more about virtualization
University students who want to learn virtualization with VMware vSphere 7
Q: What's your background?
I've spent the last 18 years building my career as a Network Engineer.
and I am a multivendor system engineer who is familiar with virtualization, cisco, windows server, monitoring, and security.
I want to help you master Network Engineering so you can get more experience and find a real job
Q: Can I see some of the VMware vSphere 7 Training Course for free?
A few videos of the course are free to get a feel of the course and my teaching style, check out videos with the "preview" label they are free to access
PS: Check the Free Preview videos to know more about the course and to be sure you can get accustomed to my accent
Definition of vSwitch
A virtual switch is a software program – a logical switching fabric that emulates a switch as a layer-2 network device. A virtual switch ensures the same functions as a regular switch, with the exception of some advanced functionalities. Namely, unlike physical switches, a virtual switch:
Does not learn the MAC addresses of transit traffic from the external network.
Does not participate in Spanning Tree protocols.
Cannot create a network loop for redundant network connection.
VMware's virtual switches are called vSwitches. vSwitches are used for ensuring connections between virtual machines as well as connecting virtual and physical networks. A vSwitch uses a physical network adapter (also called NIC – Network Interface Controller) of the ESXi host for connection to the physical network. You might want to create a separate network with a vSwitch and physical NIC for performance and/or security reasons in the following cases:
Connecting storage, such as NAS or SAN, to ESXi hosts.
vMotion network for live migration of virtual machines between ESXi hosts.
Fault Tolerance logging network.
Virtual machines connect to a network much in the same way physical ones do. The difference is that the VMs use virtual network adapters and virtual switches to establish connections with physical networks. If you have used VMs running on VMware Workstation, you may be familiar with three default virtual networks. Each of them uses a different virtual switch:
VMnet0 Bridged network – allows connection of a VM's virtual network adapter to the same network as the physical host's network adapter.
VMnet1 Host Only network – allows connection to a host only, by using a different subnet.
VMnet8 NAT network – uses a separate subnet behind the NAT, and allows connection of the VM's virtual adapter through the NAT to the same network as the physical host's adapter.
Keywords:
VMware vSphere 7
VMware vSphere training
Install VMware vSphere Hypervisor
Who this course is for
Who wants to learn vSphere Switches
Virtualization Engineer
Who wants to pass VCP-DCV
Network Admin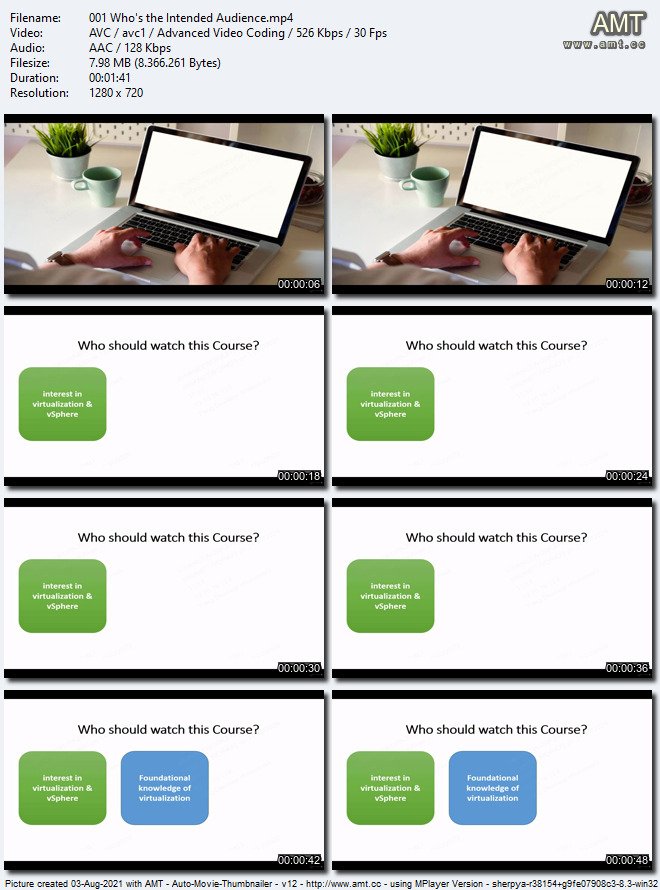 Password/解压密码www.tbtos.com
Download rapidgator
https://rapidgator.net/file/e9bcfbbd25fcda85f799b830e4248aa5/0804_30.z01.html
https://rapidgator.net/file/7fcef130402d736276cebc289fbcdec0/0804_30.zip.html
Download nitroflare
https://nitro.download/view/0648DF6BF72B8EC/0804_30.z01
https://nitro.download/view/D52C221BDA0C560/0804_30.zip