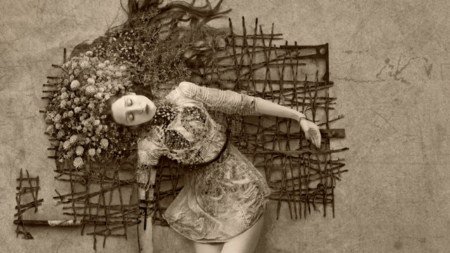 creativeLIVE – Fine Art Women's Portraits
English | Audio: aac, 44100 Hz, mono, s16 | Video: h264, yuv420p, 854×480, 950 kb/s, 30.08 fps | 4.03 GB
Genre: E-learning
Are you ready to delve into the magical world of fine art photography? Join innovative and award-winning photographer Jennifer Hudson for a two-day immersion into everything you need to know to conceptualize, style, and shoot photographs that double as works of art.
Jennifer will share her unique method for turning a natural setting into a fine art studio, including her one-of-a-kind-technique for creating water portraits. You'll master the essential principles of posing, lighting, styling, and costuming. Jennifer will also cover working effectively with models, communicating your personal vision, and using Photoshop to add a fine-art-style polish to images.
By the end of this course, you'll be inspired and empowered to bring a new level of artistry to your photographs.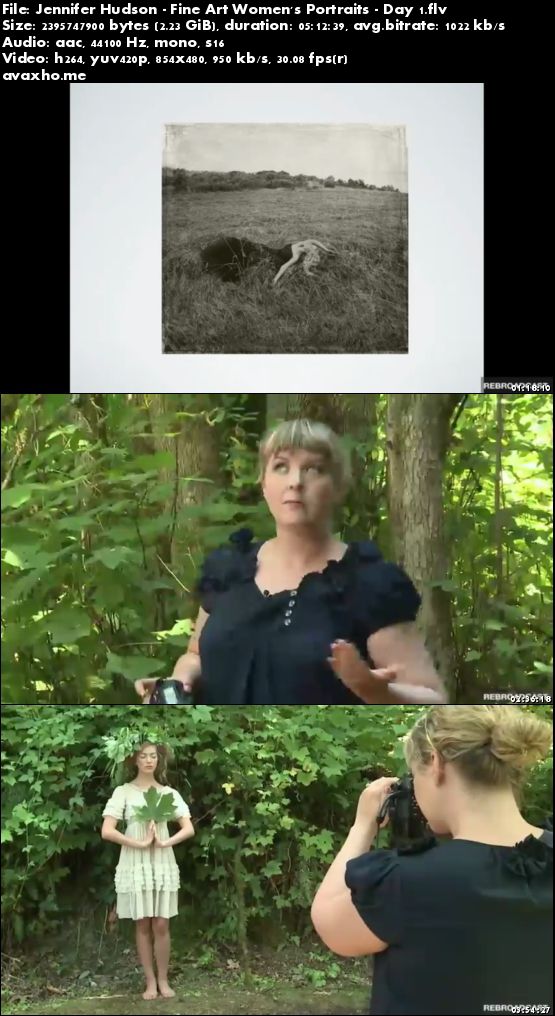 BIO:
Jennifer B Hudson is a fresh, young visual artist creating staged imagery that is both artistically stylized and meticulously crafted. Drawing inspirations from themes of faith, and the intricacy of personal relationships, Jennifer is a dynamic and emotional illustrator of the human heart. With an innate ability to plumb the antique, the work is soulful; seeking the use of the forgotten or discarded, mechanical in nature, eerie and quiet.
Raised in a spiritual and conservative home in rural Texas, Jennifer grew up imaginative, curious, and experimental, and has used her upbringing in her intensely personal artwork to bring insight and awareness using heartfelt, acutely mapped personal experiences.
Jennifer is currently working in Albuquerque. New Mexico. she is an Mfa Degree Candidate at the University of New Mexico, and is studying within the studio art in Photography program. Alongside varied private portrait commissions, she is an international speaker and lecturer whose programs are sought after year after year by many professional public and private photographic organizations. She has just completed her latest major body of work entitled 'Medic', a collection of ten images exploring the breadth of human relationships during illness and recovery. Jennifer's work has been a part of many group and solo exhibitions, and is represented by three major galleries across the country.
Session 1 August 8, 2013
Day 1 Pre-Show
9:00 am – Influences and Inspiration
9:45 am – Composition and Posing Process
11:00 am – Posing Methods and Q&A
12:30 pm – Shoot: Outdoor Figure Studies – Canopy Part 1
1:15 pm – Shoot: Outdoor Figure Studies – Canopy Part 2
2:00 pm – Shoot: Forest Scene and Props Part 1
2:30 pm – Shoot: Forest Scene and Props Part 2
Day 1 Wrap-Up
Session 2 August 9, 2013
Day 2 Pre-Show
9:00 am – Creating Couture Garments and Stylized Session
9:30 am – Shoot: Couture Gown in Forest Scene
10:00 am – Shoot: Couture Bridal Gown in Tree
11:00 am – Shoot: Water Sessions First Model
11:30 am – Shoot: Water Sessions Second Model
11:45 am – Shoot: Water Sessions Third Model
1:00 pm – Shoot: Outdoor Drop Cloths and Chair Pose One
1:30 pm – Shoot: Chair Pose and Two Models Together
2:00 pm – Shoot: Posing Two Models with Antlers
Thanks + Credits
2:45 pm – Digital Finishing Techniques in Photoshop
Day 2 Wrap-Up
---
Download uploaded
http://ul.to/f/abku2z
Download 百度云
你是VIP 1个月(1 month)赞助会员,

转载请注明:0daytown » creativeLIVE – Fine Art Women's Portraits 艺术摄影教程