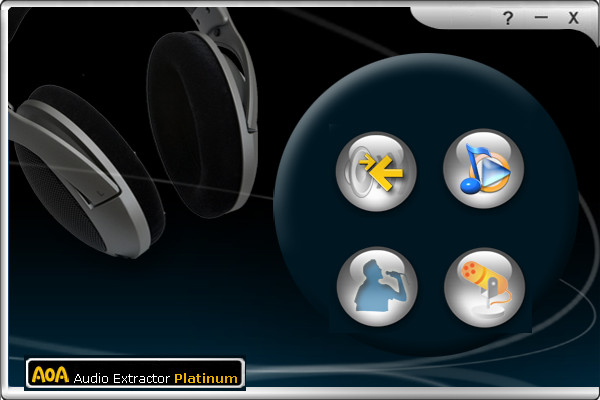 使用 AoA Audio Extractor,您可以轻松的从 AVI、MPEG、MPG、FLV (Flash 视频)、DAT、WMV、MOV、MP4、3GP 等视频格式中提取音频,并保存成MP3,WAV 或者 AC3 格式。
AoA Audio Extractor Platinum 2.3.7 | 7.5 Mb
AoA Audio Extractor provides you a handy tool to extract audio/sound or background music from video files. Comparing to the free version, AoA Audio Extractor Platinum has more features, such as Audio Conversion, Sound Recording, Voice Changer and Karaoke Sound Recording. It also supports much more audio and video formats.
Key Features:
Audio Extractor: Extract audio tracks from AVI, MPEG, MPG, FLV (Flash Video), Youtube, DAT, WMV, MOV, MP4, 3GP video files and save them as MP3, WAV, iPhone Ringtone, WMA and AC3 formats.
It can also be used to save any portion of the audio of a video file.
Audio Conversion: Convert audio files between different formats, such as MP3, WMA, WAV, M4A, iPhone Ringtone, OGG and AC3.
Sound Recording (Capture Audio): Record your voice or any sound from microphone, CD/DVD player and any other input line available with your sound card. Save sound recordings directly to MP3, WAV.
Voice Changer: Change your voice in real time by dragging the slider.
Karaoke Song Recording You can select a popular song (WAV,MP3) and sing along with the song. AoA Audio Extractor Platinum records your voice while singing, process your voice with real time voice effects.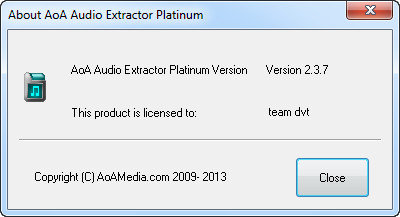 Home Page – http://www.aoamedia.com
---
Download freakshare
http://freakshare.com/files/f04x6m26/AoA_Audio_Extractor_Platinum_2.3.7.rar.html
Download filefactory
http://www.filefactory.com/file/3d0xl83i7zs7/n/AoA_Audio_Extractor_Platinum_2.3.7.rar
Download uploaded
http://uploaded.net/file/p38ss922/AoA%20Audio%20Extractor%20Platinum%202.3.7.rar
Download 城通网盘
http://www.400gb.com/file/27478231
Download 百度云
http://pan.baidu.com/share/link?shareid=3852732549&uk=3862216677