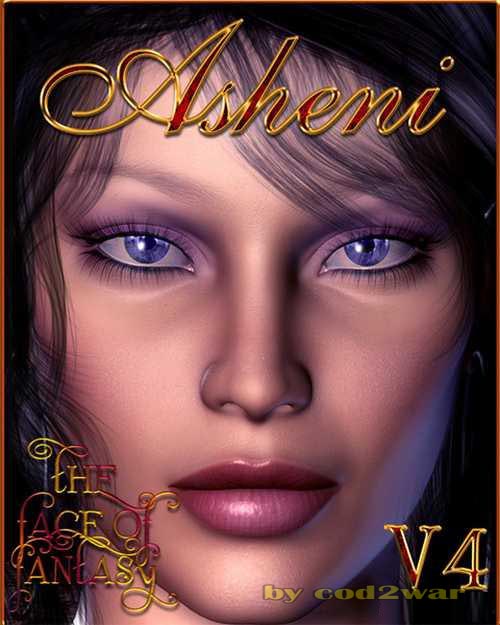 gypsyangell's Asheni for V4
Simply the best—The Face Of Fantasy, Asheni. When you want your character to be the best, get the best for your character. Let's face it, V4 hasn't been the easiest to look at, but when you have a face like this, you can't help but stare. She's broken all kinds of V4 records and misconceptions, let her break some records for you!
description: Character set for Poser. Poser ProPack, DAZ Studio, Poser 5, 6 or 7. Victoria 4 and her morphs are needed to use Asheni to her fullest. There are both shader and non-shader mat files included. Mac users will need to convert these files, but they work in Mac too.
https://www.animotions.com/store/product.php?printable=Y&productid=2130&cat=312&page=8
---
Download uploaded
http://uploaded.net/file/rpvlent8/Asheni.rar
Download 百度云
http://pan.baidu.com/share/link?shareid=3754939159&uk=3862216677
转载请注明:0daytown » gypsyangell's Asheni for V4