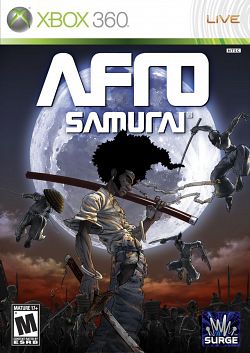 《爆炸头武士》本是由日本插画家冈崎能士创作的漫画作品,在日本的人气也并非很高,大概因为主角是一名黑人的关系,该作被引进到美国之后却立刻受到了前所未有的喜爱,后又被改编为动画片和电影。
  由Bandai Namco开发的这款作品是根据原作改编的动作游戏,因为使用了卡通渲染效果,游戏的画面看起来卡通味十足,并将原作中的"爽快"和"血腥"得以完美再现。
---
STRANGE released the XBOX game of Afro Samurai, which follows the famous anime of same name. Follow Afro Samurai as he fights to become the number one warrior, a title currently held by Justice, the man who killed Afro's father when he was a child. The game follows the plot of the original series with added material and background for fans and new comers alike. Enjoy!
Description:Based on the hit animation series, Afro Samurai is a cutting-edge interactive adventure that delivers a new kind of cinematic game experience that's literally dripping in style. Join "Afro" on an epic hunt for his father's killer, as he ascends into the timeless mysticism of the Samurai Code.
Afro Samurai blends traditional Japanese folklore, funky technology and hip-hop culture, to create a brutally fresh interactive experience. The hit animated TV series comes alive with style so cutting-edge it hurts!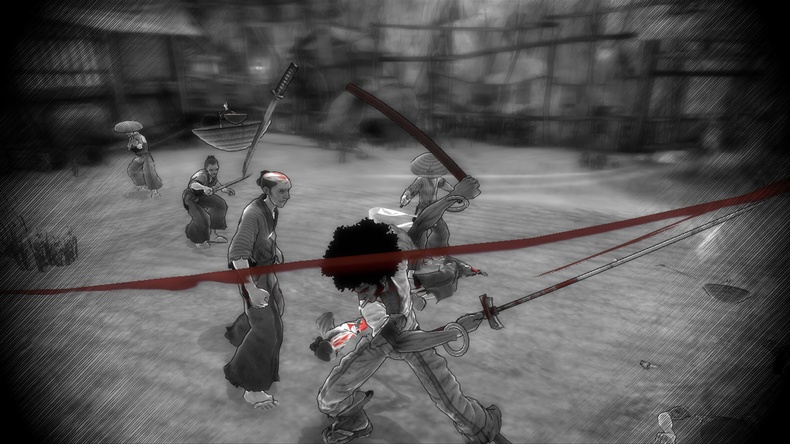 Features
Unparalleled Star Power – Samuel L. Jackson stars as the voice of "Afro Samurai" and "Ninja Ninja," alongside Ron Pearlman and Kelly Hu reprising their roles as "Justice" and "Okiku"
Funky Hip Hop Beats – A hip hop inspired soundtrack with new tracks created by RZA of Wu-Tang Clan fame
A Tale of Revenge – Afro Samurai follows the exploits of the original series and includes new material and background for fans of the series and newcomers alike
Blood is Beautiful – A striking art style, shading and texturing that give Afro Samurai a truly unique look and feel
Style and Rhythm – Innovative gameplay system where the music affects the enemy AI and the tone of the gameplay
"Elegant Violence" – A balanced experience between stylistic combat and acrobatic platforming with the ability to dynamically slice and dismember enemies with ease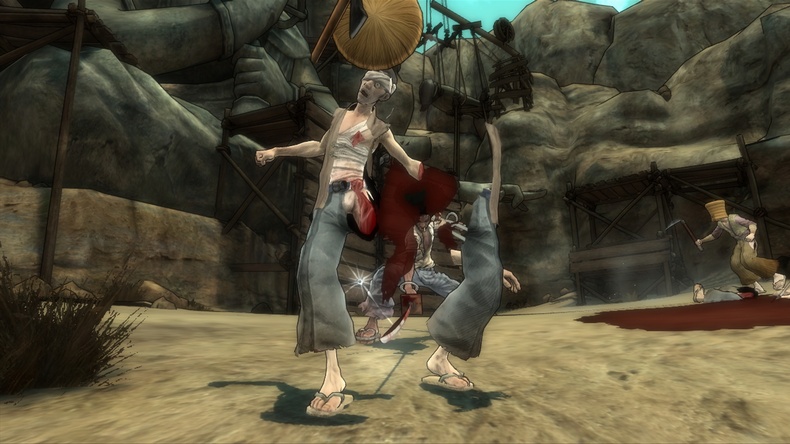 Publisher: Namco Bandai Games America
Developer: Namco Bandai Games America
Genre: Third-Person Action
Release Name: Afro Samurai PAL XBOX360-STRANGE
Size: 6.767 GB
Links: Homepage – IGN – Gamespot – NFO – NTi – TPB
---
Download: Uploaded – Ryushare (1GB Parts)