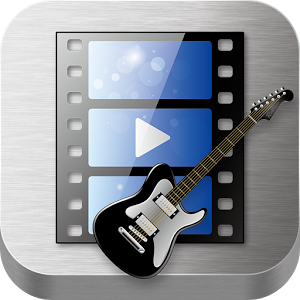 RockPlayer是一款嵌入式平台上的高性能多格式视频播放程序。您将不再需要进行格式转换,直接把影片复制到存储卡上或在浏览器里点击链接即可开始欣赏。
RockPlayer会自动加载与视频同名的.srt字幕,并且能播放.m3u格式的播放列表。
RockPlayer能支持音频和视频容器格式:AVI MKV RMVB MP4 MOV WMV ASF WMA WAV MPG TS MPA DVD AU MP3中旬IVF AIFF OGM OGG CDA FLIC D2V AAC ROQ FLAC刚果(金)DSM SWF PLS pmp.Audio和视频编码格式的AAC AC3 DTS FLV4LPCM ALAW ULAW MPEG音频的MPEG -1 MPEG- 2的RealVideo RealAideo Vorbis格式的AVC VC1 XVID DIVX SVQ Theora的Bink Theora的Bink基本包括了所有流行的多媒体格式。
关于RockPlayer的优点:
没有更多的转码:不过,AVI,RMVB,FLV,MKV,RockPlayer您的PC上几乎任何格式。凭借其创新的功能,RockPlayer改革您的移动设备上的视频体验。绿色!
最佳体验:更好的性能,更高的图像质量,更高的分辨率!
双核播放:RockPlayer除了内置的高性能发动机,也使大部分的Android系统内OpenCORE,您可以自由切换发动机。
方便的功能:恢复播放,字幕的支持,通过视频查看电池的提示。
---
RockPlayer Universal Full v1.7.6
Android | .apk | 5.5mb
RockPlayer is high performance media player, currently runs on Android devices. By taking advantage of device hardware decoder and FFmpeg plugin, it supports almost every file formats and most of codecs: avi mkv rmvb mp4 mov wmv asf wma wav mpg ts mpa dvd au mp3 mid ivf aiff ogm ogg cda flic d2v aac roq flac drc dsm swf pls pmp. Audio and video encoding format AAC AC3 DTS FLV4 LPCM ALAW ULAW MPEG Audio MPEG-1 MPEG-2 RealVideo RealAideo Vorbis AVC VC1 XVID DIVX SVQ Theora Bink Theora any size.
RockPlayer support Android 1.6 and higher versions.
RockPlayer supports most of Android devices by its universal package and provides optimized version for specific processors. If you are not sure about details of the processor and have no enough storage to install universal package, you may install any version and use 'Check Updates' function in app settings to get best fit package.
---
Download filefactory
http://www.filefactory.com/file/2dng3jjbodxz/1342598212_rockplayer-universal-full-v1.7.6.apk
Download uploaded
http://uploaded.net/file/o0s2ppc0/1342598212_rockplayer-universal-full-v1.7.6.apk
Download 城通网盘
http://www.400gb.com/file/27325255
Download 百度云
http://pan.baidu.com/share/link?shareid=3411952867&uk=3845405669