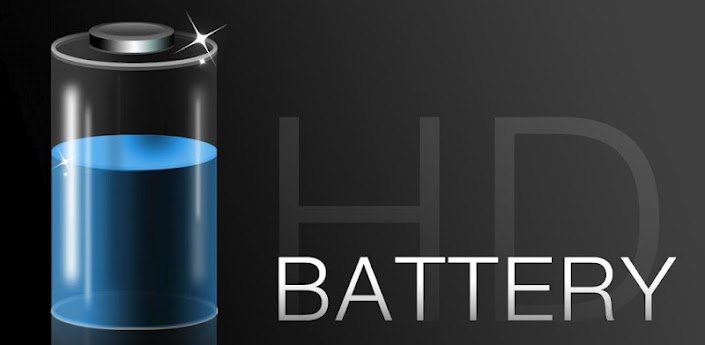 你可以随时了解每个程序的可使用时间,可以为你的设备校准剩余使用时间。
你还可以知道你还能听多久音乐、看多久电影、打多久电话、上多久网、使用多久电灯等
---
Battery HD v1.29
Android | .apk | 6.23mb
Description
This is the perfect battery monitor for your phone or tablet. It is simple, beautiful and can be calibrated specially for your device.
.~ Widget + Notification Bar! ~.
Instantly know how many hours you have left for: 
– Listening to music 
– Watching video
– Talking on the phone
– Internet Browsing ( WiFi / Edge / 3G / 4G ) 
– Standby 
– Time left to recharge
– Time to use LED Flashlight
– 2D and 3D Games
– Reading books
– GPS navigation
– Video chat
– Taking photos
– Recording videos
If you have a new or rare device, please run calibration tests to share your results with the community and make this app even more precise!
Try it now ! It's simply the best at what it does.
What's New
– NEW: Chart shows voltage & temperature
– NEW: Export statisics to e-mail or SD-Card
– Redesigned settings screen
– NEW Optional 3G test (+ long duration tests)
– NEW Graph shows charging in different colors (AC / USB)
– Over 1.4 MILLION hours of calibration tests have already been shared ! Yes that's the equivalent of one device running for 154 years non-stop.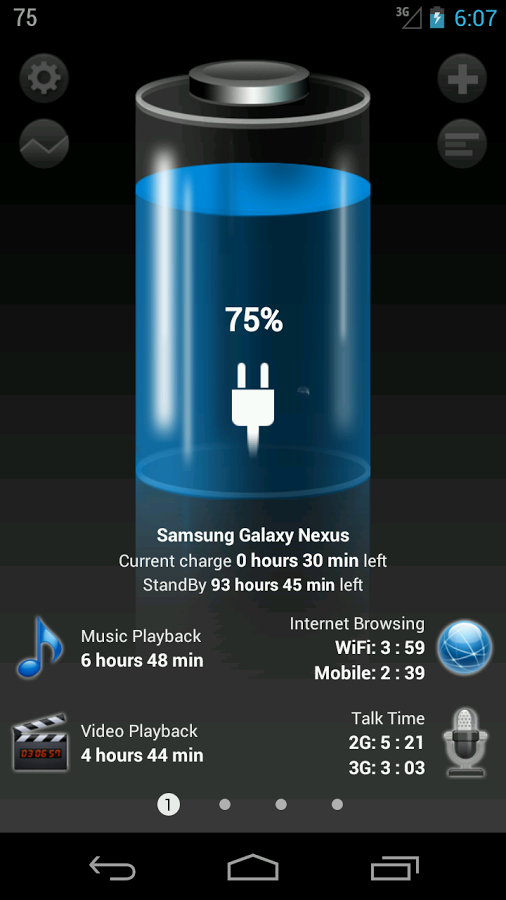 Additional information
Updated
July 29, 2013
Current Version
1.29
Requires Android
2.1 and up
Content Rating
Everyone
---
Download filefactory
http://www.filefactory.com/file/25jyc7h2i113/n/1374822403_battery-hd-pro-v1.29.apk
Download uploaded
http://uploaded.net/file/2ztiphl9/1374822403_battery-hd-pro-v1.29.apk
Download 城通网盘
http://www.400gb.com/file/27157708
Download 百度云
http://pan.baidu.com/share/link?shareid=1325064392&uk=3795093221
转载请注明:0daytown » Battery HD v1.29