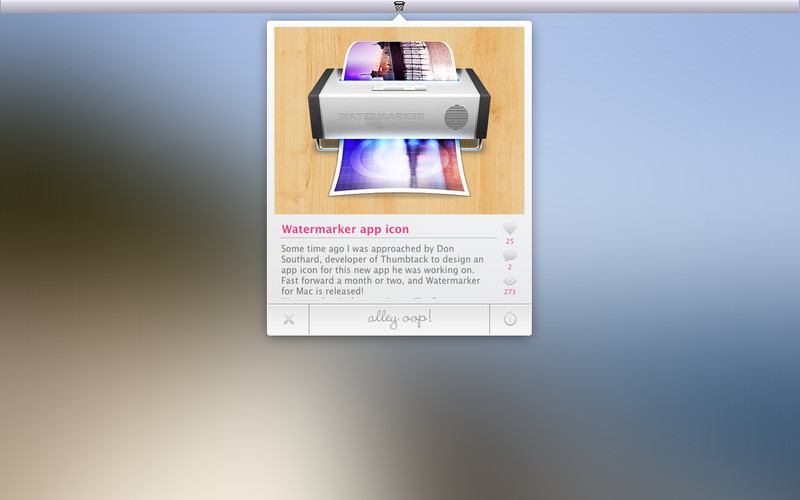 Longshot 1.0 | Mac Os X | 5.3 MB
Longshot places the artwork front and center, and does not distinguish between popularity, views, comments or name. View shots loaded randomly, and click through to see more of that artist on their Dribbble profile. Longshot sits comfortably in the menubar and is but a click away. It's the perfect app for instant inspiration, or for simply browsing Dribbble in a new and exciting way. Clicked too fast and want to see that last image again? Longshot features a handy step back button.
Longshot does not ask for Dribbble credentials, so anyone can use it. Whether you're looking for inspiration, on the hunt for a great designer or trying to view shots that slipped through the cracks, Longshot is the app to turn to.
Requirements: OS X 10.8 or later, 64-bit processor
App Store: https://itunes.apple.com/us/app/longshot/id649778026
转载请注明:0daytown » Longshot 1.0 MacOsX