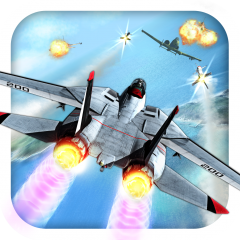 《冲破火网:巅峰 After Burner Climax》(简称《ABC》)是一款Android平台世嘉经典的街机空战射击类游戏,先后移植过 PSN、XBLA 等平台,现在模拟空战迷的高兴的时刻到来了。
《ABC》叙述了两国纷争中,玩家扮演的联合国「G.H.O.S.T.」特殊航空部队「Brave Fangs」成员,为拯救世界的危机而战斗的故事。游戏在特定关卡有路线分歧,根据玩家走的路线不同会影响最后的结局。
有别于市面上越来越复杂的空战游戏,《ABC》的操作相对简单,因此也大大方便了移植工作。游戏登场三种机体(F-14D、F/A-18E、F-15E)和四种涂装,都是现实中美军所使用的战斗机。战斗机的建模精细逼真,场景画面壮丽而唯美,比起其他日厂的当家空战大作也毫不逊色。
---
Lz0PDA group has released "After Burner Climax" for iOS.
Description: After Burner Climax is fast and frantic arcade-style action, putting you in the cockpit of the world's fastest fighter plane. Dodge planes, rockets and bullets while trying to target multiple on-screen enemy aircraft. Built for all skill levels, everyone will be able to take to the skies and blaze through a branching storyline of over 20 stages. Unlock achievements along the way to activate exclusive power ups using your experience and expertise.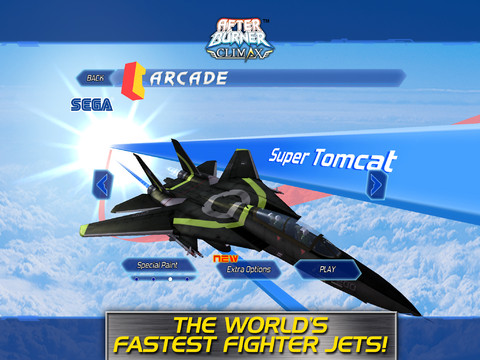 What's New in Version 1.1
New Plane!!! Take to the skies in the X-47B, the latest in stealth technology from Northrup Grumman!
Exciting new in-game cinematics!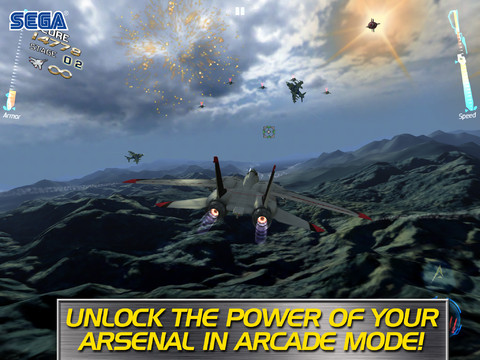 Release Name :SEGA.After.Burner.Climax.v1.1.iPad.iPhone.iPod.Touch-Lz0PDA
Size : 327 MB
Links : Homepage
---
Download filefactory
http://www.filefactory.com/file/2ogvq5qd3oul/n/SEGA.After.Burner.Climax.v1.1.iPad.iPhone.iPod.Touch-Lz0PDA.rar
Download uploaded
http://uploaded.net/file/vjzfcssz/SEGA.After.Burner.Climax.v1.1.iPad.iPhone.iPod.Touch-Lz0PDA.rar
Download 城通网盘
http://www.t00y.com/file/26959727
转载请注明:0daytown » SEGA After Burner Climax v1.1 iPad iPhone iPod Touch-Lz0PDA 冲破火网:巅峰