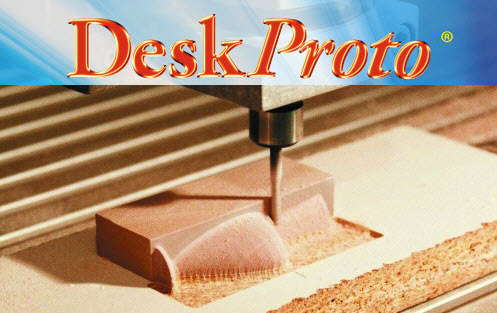 多轴版提供了所有专家选项加上四坐标和五轴加工.
DeskProto多轴提供 : 
——连续转动轴加工:在加工部分旋转机器的第四轴。 
——索引旋转轴加工:第四轴用于机部分从几个方面。 
——五轴加工(索引):该模型可以从几乎所有的方面,加工
---
 DeskProto 6.3571 Multi-Axis Edition (x86) | 22 MB
DeskProto Multi-Axis: the Flagship edition, for 4-axis milling and 5-axis milling. Multi-Axis edition offers all Expert options plus four-axis and five-axis machining. In the Multi-Axis edition all DeskProto options are available. The result is a CAM program that allows you to produce even the most complicated models.
The extra features that DeskProto Multi-Axis offers:
– Continuous Rotation axis machining: during machining the part is rotated by the machine's fourth axis.
– Indexed Rotation axis machining: the fourth axis is used to machine the part from several sides.
– Five-axis machining (indexed): the model can be machined from almost all sides.
Home Page – http://www.deskproto.com/
---
Download filefactory
http://www.filefactory.com/file/550kac5ou0d7/DeskProto.6.3571.Multi-Axis.Edition.rar
Download uploaded
http://ul.to/roliv214
Download 城通网盘
http://www.400gb.com/file/26884738
Download 百度云
你是VIP 1个月(1 month)赞助会员,