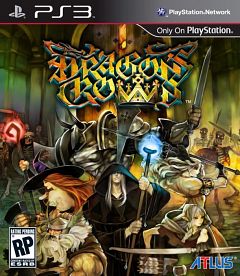 龙之皇冠(ドラゴンズクラウン)是Vanillaware开发、由Atlus发行的2D幻想风格多人协作Belt Floor型横板过关动作角色扮演游戏[2]。预定于2013年7月25日同时登陆PlayStation 3和PlayStation Vita平台。最初发表的时候预定为UTV Ignition Entertainment发行,后来发行权由index取得并交由Atlus发行[3]。像《奥丁领域》和《胧村正》一样,本作是世嘉土星上的Atlus的游戏《公主皇冠》的精神续作,而且与《奥丁领域》类似,本作也以北欧神话作为背景。日版双版本售价均为8,190日圆(含税)。香港PSN中,PS3日文下载版的售价是388港元[4],而PSV日文版的下载版售价为298港元[5]。
---
PROTON has released "Dragons Crown" for PS3. It's a 2D fantasy action role-playing video game developed by Vanillaware with assistance from Atlus, the game is designed to be an evolution of the "beat 'em up" action game genre while still retaining the company's trademark 2D hand-drawn graphic style.
Description: Dragon's Crown thrusts you into a fantastical medieval world packed with labyrinthine dungeons to explore, vile monstrosities to smite, and nearly endless online adventure. Your mission is to dive into the dank underworld, uncovering treasure and strengthening your mettle as you unlock the secret behind the ancient dragon threatening the world. Simple, easy-to-learn controls allow anyone to dive into the fray and enjoy the breathtaking sword-and-sorcery action. In addition to long-lasting gameplay, the game also features a vast array of character customization features – with six wildly different classes to play as, raiding the catacombs for epic loot remains fresh and engaging.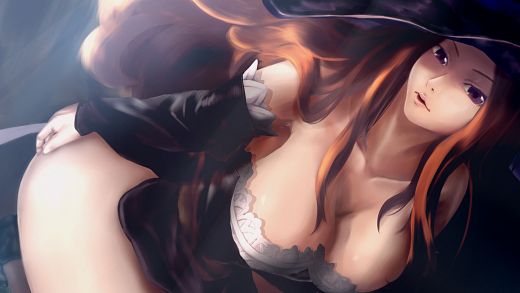 Features
Safety in numbers – It's not safe in the world of Hydeland, so it's best not to go it alone. Up to four players or AI compatriots can delve into dungeons simultaneously by using either the drop-in multiplayer on PlayStation 3 or via adhoc network on PlayStation Vita. (Note: Cross-platform play is not supported.)
If it's not nailed down…- Expert thief NPC Rannie will join players on their adventures to pick locks, open treasure chests, reveal hidden passageways, and collect loot.
The skills to succeed – Massive skill tree options in Dragon's Crown allows for plenty of custom-tailoring, whether it's beefing up health or magic abilities or tweaking the abilities of the individual characters.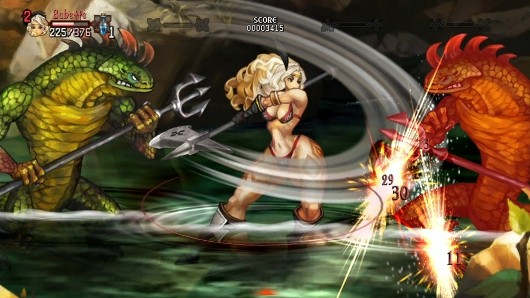 Genre: Action
Publisher: Atlus
Developer: Vanillaware
Region: Free
Release Name: Dragons.Crown.PS3-PROTON
Size: 1.47 GB
Links: Homepage
---
转载请注明:0daytown » Dragons Crown PS3 龙之皇冠