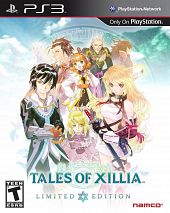 Probably one of the best RPG available on PS3, that's all!
Description:
Set in a world where humans and spirits share a symbiotic existence with each other, Tales of Xillia follows the adventures of two unlikely heroes in a land where two conflicting nations are heading to a clash. Building upon the signature real-time combat, epic storytelling, and strong character relationships from the series, Tales of Xillia immerses players into a sweeping role playing adventure beyond imagination.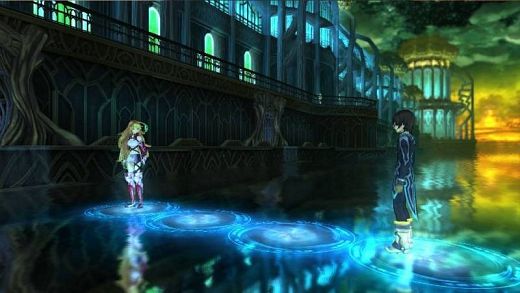 Features:
Two Heroes – Choose one of two distinct heroes: Jude Mathis, a medical student or Milla Maxwell, a mysterious woman accompanied by the Four Great Spirits, and experience the story from their unique point of view
Dynamic Battles – Action packed, real-time battles including the all-new dual raid system that expands the strategy and combo potential by linking with a partner during skirmishes
Creative Collaboration – Beautiful characters designed by renowned artists Kosuke Fujishima and Mutsumi Inomata inhabit the lush, expansive world of Rieze Maxia
Expansive Gameplay – New and traditional RPG elements expertly crafted and designed featuring dozens of locations to explore, fierce enemies and adversaries to battle and secrets to uncover
Tales of Xillia follows Jude Mathis, a clever medical student attending school in the capital city, and Milla Maxwell, a mysterious woman accompanied by four unseen beings. Players will be able to choose either Jude or Milla at the outset of their adventure through the world of Rieze Maxia, where humans and spirits live together in harmony.
Developer: Namco Bandai
Publisher: Namco Bandai
Genre: RPG
Release name: Tales_of_Xillia_PS3-ACCiDENT
Size: 6758MB in 66F
Links: Homepage 
---
http://uploaded.net/file/2vr2two7/Tales_of_Xillia_PS3-ACCiDENT.part1.rar
http://uploaded.net/file/3rqhph6z/Tales_of_Xillia_PS3-ACCiDENT.part2.rar
http://uploaded.net/file/lq7jfamp/Tales_of_Xillia_PS3-ACCiDENT.part3.rar
http://uploaded.net/file/kdwxtuwr/Tales_of_Xillia_PS3-ACCiDENT.part4.rar
http://uploaded.net/file/een1w4h2/Tales_of_Xillia_PS3-ACCiDENT.part5.rar
http://uploaded.net/file/n16vujbw/Tales_of_Xillia_PS3-ACCiDENT.part6.rar
http://uploaded.net/file/74u8rvzv/Tales_of_Xillia_PS3-ACCiDENT.part7.rar
转载请注明:0daytown » Tales of Xillia PS3-ACCiDENT