GoMedia终极服装PSD合集包含:Photoshop模型,VNecks,ZipUp连帽衫,宽松的衬衫,衬衫/城市标准模型2卷,女士们长袖,女士吊带衫,女士短袖等等..
---
GoMedia Ultimate Mockup Template Collection | 5.81 GB
File Format: PSD w/ layers and masks
GoMedia Ultimate Apparel Template Collection 1 which contains Photoshop Mockup Templates for Distressed Tees, VNecks, ZipUp Hoodies, Baggy/Urban Shirts, Standard Shirt Mockup Vol 2, Ladies Long Sleeve, Ladies Tank Tops, and Ladies Short Sleeve for one low price! Its a pretty awesome deal!
Include:
– BareApparel.1
– GoMedia Advanced Hoodie Templates
– GoMedia Arsenal Apparel Templates
The unpredictability of city life has been made a little more manageable with these ad mockup templates from Go Media. This pack includes 4 smart object enabled layered PSDs, including 1 Bus Stop Ad, 1 Bus Wrap Ad, 1 Billboard, and 1 Subway Ad. Now you can see how your work would really look in an urban environment.
– GoMedia Distressed T-Shirt Templates ft. Bare Apparel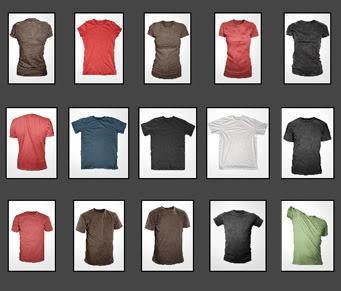 Distressed T-shirt templates featuring Bare Apparel – Distressed – Dyed – Ghosted – Flat
18 PSD's with layers & mask.
Distressed T-Shirt Templates ft. Bare Apparel
Men's & Women's included.
These all new templates are AWESOME!!!!!
Go Media's Bare Apparel Templates are for serious designers who know
that first impressions are everything. We paired up with industry
leading Bare Apparel to create the hardest hitting grunge T-Shirt
Templates to date. These 18 Templates easily simulate Affliction style
printing! Get'em While Their Hot
– GoMedia Ladies Long Sleeved Templates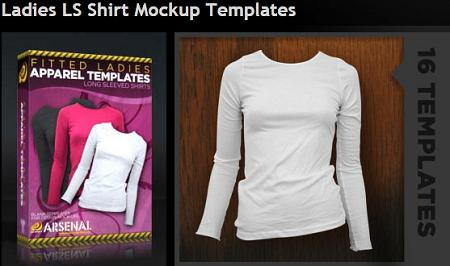 These realistic long sleeved t-shirt templates are a godsend. They're so convincing that people will ask you where you got your tees printed! Show your client or customers exactly how the finished design will look.
This fitted ladies apparel template pack comes with:
4 Different Shirt Colors (for optimal color variation)
Brand: American Apparel
Tight and Gently Wrinkled versions
Easy to change shirt colors with… 
Product Type: Digital – download only
File Format: PSD w/ layers and masks
Pixel Dimensions: 1800×2500 (high res!)
File Size: 225 MB
Number of Items in Set: 16
More info: arsenal.gomedia.us/ladies-long-sleeve-shirt-templates-1.html

– Go Media's ARSENAL – Ladies Short Sleeved Shirt Templates
23 PSD | 1800*2500 pix | 300 dpi | 191 Mb rar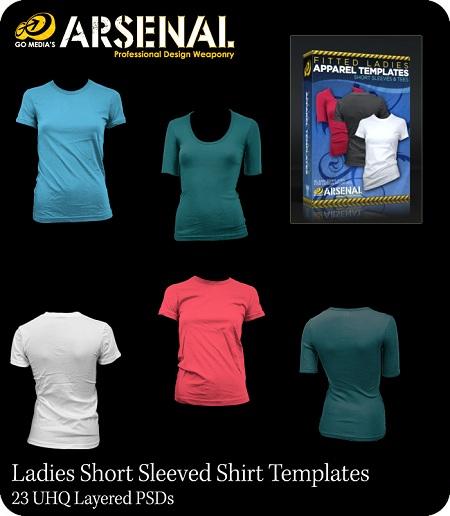 – GoMedia T-shirt Templates Volume 2

This second volume of the Go Media Arsenal T-Shirt Templates comes in response to popular demand and features natural, hand-created drop shadows & HDR photography for smoother shading layers. Files are in PSD format w/ layers and masks, pixel dimensions are 1200Ч1300.
Preset Shirt Colors
Photos of both Fronts and Backs
Flat and loosely-wrinkled versions
Easy to use clipping masks in place
Smooth, realistic lighting, drop shadow & shading effects
Also available is a new set of Urban T-Shirt Templates featuring baggy, loose and flat-pressed t-shirt templates.