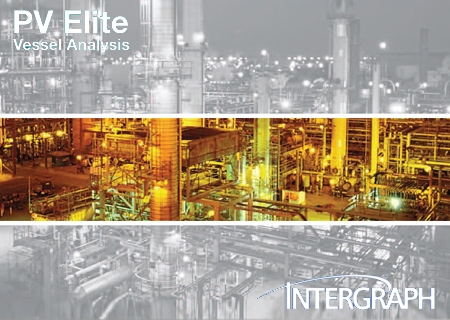 PV Elite 是美国intergraph公司的计算部COADE设计的一款专业的压力容器设计软件。PV Elite 为加工工业中快速而广泛的压力容器设计提供一个完整的解决方法。PV Elite也能重新评定正在使用的容器的缺陷和服役寿命(API579规范)。对于立式、卧式容器和换热器PV Elite能够考虑整个设备,壁厚计算原则和应力分析需求,而对于压力容器中单独的设备元件而言PV Elite同样能够根据现有的通用安全规则规范进行模拟分析(即CodeCalc)。
---
 PV Elite 2013 with SP2 | 492.1 mb
  Languages: english, french, spanish, italian, portuguese
Intergraph has released PV Elite 2013 with major advancements that increase productivity and streamline vessel and exchanger design and analysis. PV Elite 2013 provides vessel code updates including the PD 5500 2012 Edition, the Tubular Exchanger Manufacturers Association (TEMA) 9th Edition, and the Australia/New Zealand (AS/NZ) 2011 wind code. Productivity enhancements include a new ribbon-style user interface, improved and faster calculation and output capabilities, a completely new CodeCalc modern-style application for component analysis, and enhanced graphics. New analysis features include integrated API 579 Part 4 for analyzing general metal loss, ASME VIII-1 material data for 1943 through 1974, PD 5500 jacket and limpet coil analysis codes, several new European Standard EN 13445 analysis capabilities, the European nozzle load table, the Japanese wind code, the Indian earthquake code, and numerous other analysis codes and tools for global applications.
About Intergraph CADWorx & Analysis Solutions
The Intergraph CADWorx & Analysis Solutions (CAS) products allow design and engineering to share relevant information seamlessly, thereby maintaining accuracy and improving efficiency. They include CADWorx Plant Design Suite for AutoCAD®-based intelligent plant design modeling, process schematics and automatic production of plant design deliverables; CADWorx DraftPro for intelligent 2D design and layout; CAESAR II, the world's most widely used pipe stress analysis software; PV Elite for vessel and exchanger design and analysis; and TANK for the design and analysis of oil storage tanks.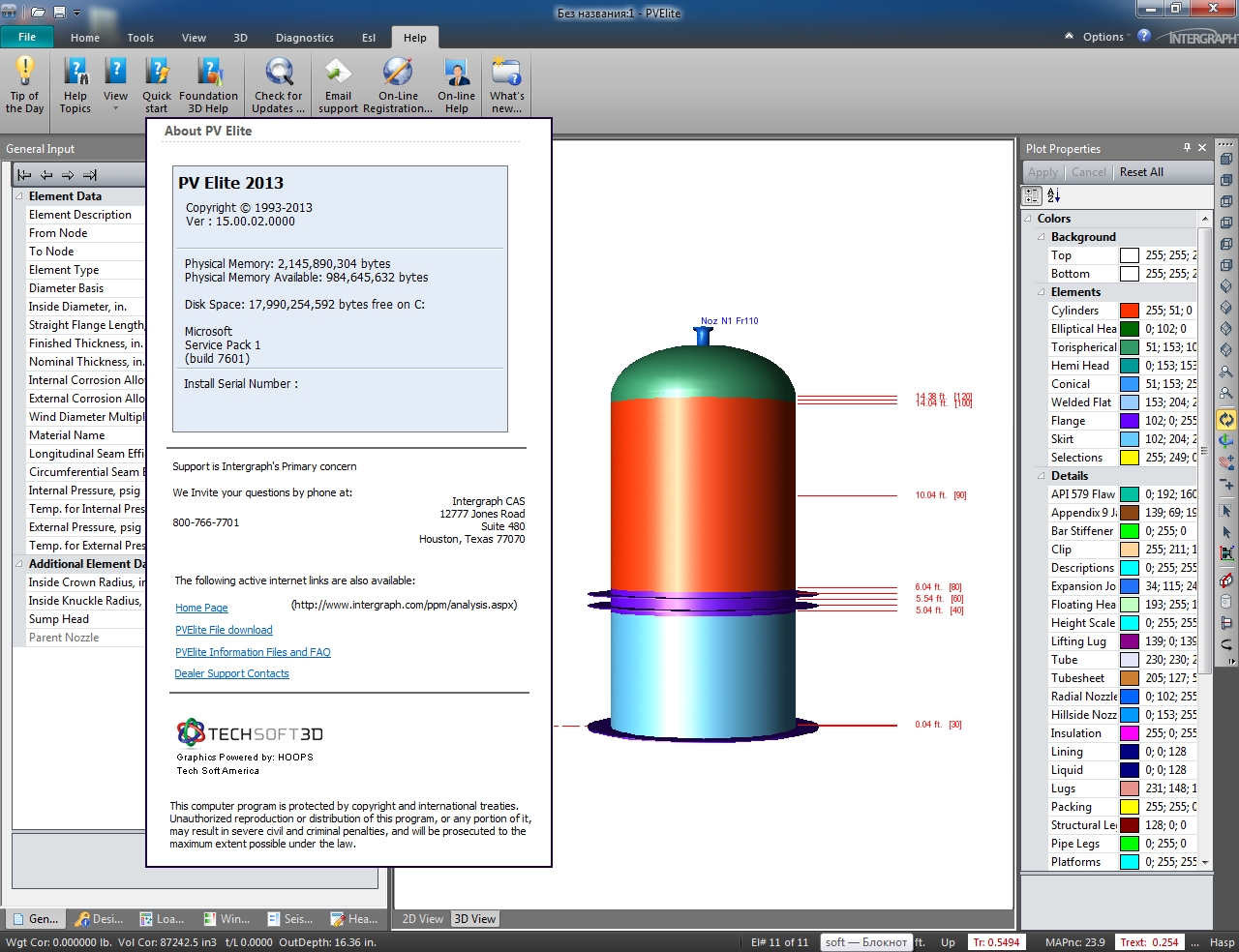 Name: PV Elite
Version: 2013 with SP2
Home: www.coade.com
Interface: english, french, spanish, italian, portuguese
OS: Windows XP / Vista / Seven
Size: 492.1 mb
---
Download filefactory
http://www.filefactory.com/file/tdb7g5nfyip/pvel13ws2.rar
Download uploaded
http://ul.to/55v38ybh
Download 城通网盘
http://www.400gb.com/file/26725026
Download 百度云
你是VIP 1个月(1 month)赞助会员,