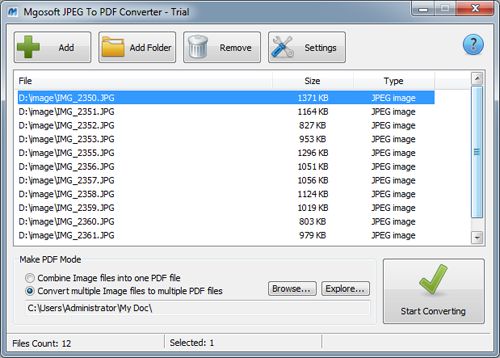 Mgosoft JPEG To PDF Converter是一个J快速,快速、简单和易于使用的PDF工具,旨在批量转化JPEG文件为PDF文档。 它支持快速的转换,批处理JPEG,如JPEG2000文件为PDF文件包含整个图形、文本和分辨率没有任何误传在原始格式。 
Mgosoft JPEG To PDF Converter是一个独立的程序。 因此,它不需要Adobe Acrobat阅读器将图像转化为PDF。
---
 Mgosoft JPEG To PDF Converter 8.0.520 | 2.2 Mb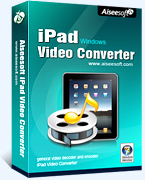 Mgosoft JPEG To PDF Converter is a quick, fast, simple and easy-to-use PDF tool that is designed to batch convert JPEG files into PDF document.It supports quick conversion of batch JPEG, JPEG2000 files into PDF documents consist of entire graphics, text and resolution without any misrepresentation in original format.
Mgosoft JPEG To PDF Converter is a standalone program. So, it does not require Adobe Acrobat Reader to convert images into PDF.
Key Functions
– Proficient to transform JPEG, JPEG2000 images format into PDF documents.
– Support several files merged to create a single PDF file.
– Support each file be converted into a PDF file.
– Converts batch images into PDF on a single click.
– Allow to set PDF Meta properties like Title, Author, Subject and Keywords.
– Encrypt created PDF with user password or/and owner password of 48 or 128-bit.
– Control permissions to restrict printing, copying, or modifications to created PDF.
– Set resolution (DPI) for converted PDF.
– Add bookmarks to converted PDF.
– Standalone software, Adobe Acrobat and Reader NOT required!
– Use it on all Windows version including the latest builds of Vista and Windows 7.
Home Page – http://www.mgosoft.com/
---
Download filefactory
http://www.filefactory.com/file/40wl9r4vhr3v/Mgosoft_JPEG_To_PDF_Converter_8.0.520_Cracked-RCG.zip
Download uploaded
http://ul.to/no4plp67
Download 城通网盘
http://www.400gb.com/file/26503645
Download 百度云
http://pan.baidu.com/share/link?shareid=685196338&uk=1580542749
转载请注明:0daytown » Mgosoft JPEG To PDF Converter 8.0.520 JPEG转PDF