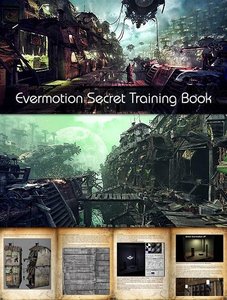 Evermotion – The Secret Training Book
WEB-Rip | FLV @ 1 Mbit/s | 620×426 | 6 Hours | 5.38 GB
Genre: 3D Animation | Language: English | Project Files Included
This Training DVD comes with step by step creation process of 3 different 3D scenes. It is in a form of 150 pages flash book with hundreds of pics and over 80 videos. Modeling tips, texturing process, uvw mapping, photoshop post production, lighting, and materials setup – all is there.
This dvd also includes a bonus scene of destroyed air village.
Object prepared for V-Ray renderer and 3ds max 9 or higher (with textures and shaders).
Includes:
1. Chapter 1 (The room):
1.1 Introduction
1.2 Camera setup and matching the reference perspective
1.3 Modeling
1.4 Using layers
1.5 UVW mapping and texturing
1.6 Light setup and test renders
1.7 Setting up the displacement
1.8 Material setup
1.9 Rendering – Fine tuning
1.10 Postproduction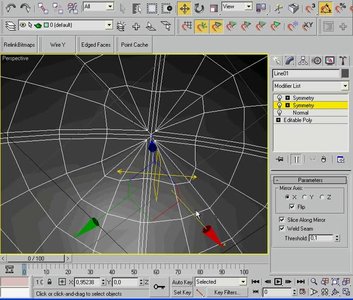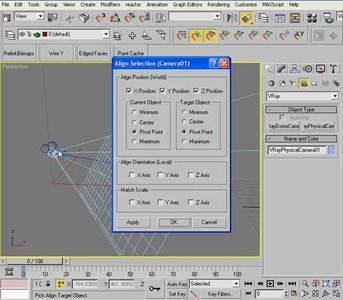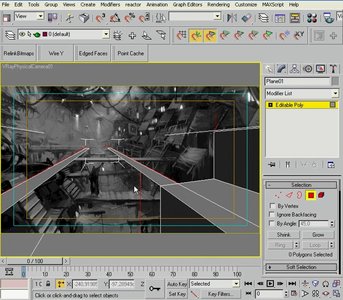 2. Chapter 2 (Temple)
2.1 Introduction
2.2 Camera setup
2.3 Modeling
2.4 UVW mapping and texturing
2.5 Light setup and test renders
2.6 Displacement setup
2.7 Material setup
2.8 Rendering – fine tuning
2.9 Postproduction
3. Chapter 3 (Air Village)
3.1 Introduction
3.2 Camera setup
3.3 Modeling
3.4 Texturing
3.5 Light setup and test renders
3.6 Displacement
3.7 Material setup
3.8 Rendering – fine turning
3.9 Postproduction
4. Conclusion
5. Tips list
System requirements:
minimum:
Dual-core processor
4gb of RAM
64-bit operating system
3ds max 9 or higher
Recommended:
Quad-core processor
8gb of RAM
64-bit operating system
3ds max 9 or higher
---
Download uploaded
ETSTB.part01.rar
ETSTB.part02.rar
ETSTB.part03.rar
ETSTB.part04.rar
ETSTB.part05.rar
ETSTB.part06.rar
ETSTB.part07.rar
ETSTB.part08.rar
ETSTB.part09.rar
ETSTB.part10.rar
ETSTB.part11.rar
Download 百度云