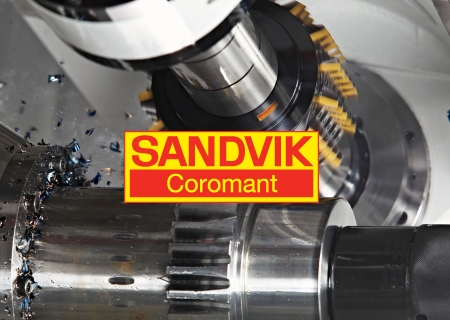 CoroGuide是一款由山特维克可乐开发的软件,该软件是个车削、铣削、钻孔和工具信息电子目录,提供世界一流的产品进行车削、铣削、钻孔和工具信息,CoroGuide 13.1.1包括30000种产品可以从中浏览。您还可找到关于切削刀片、接杆和备件的信息。
可以在线看看他们的样本:http://coroguide.sandvik.coromant.com/index.asp?&Measure=metric&LangID=CHI
---
CoroGuide 13.1.1 | 1.2 Gb
Electronic catalogue Sandvik Coromant's full assortment of 30.000 metalworking products. You will also find information about matching inserts, adapters and spare parts.
Sandvik Coromant offers world class products for turning, milling, drilling and tool holding. In addition we are able to provide extensive process and application knowledge within machining. This is what has positioned us as the market leader in our industry.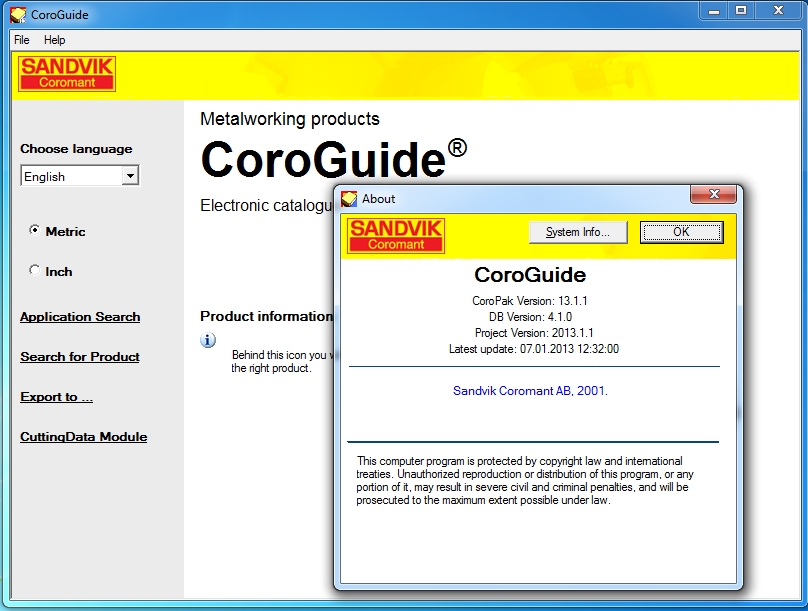 About Sandvik Coromant
Through the history of Sandvik Coromant there is a tradition to learn from our experiences. This has been the case since Göran Fredrik Göransson founded Sandvik in 1862. He was the first in the world to succeed in using the Bessemer method for industrial scale steel production in order to meet growing demands.
Göran Fredrik Göransson established two basic values that we still believe in today: constant technological development and close contact with the customers.
Our heritage is steel, but the real history of Sandvik Coromant begins in 1942 when Wilhelm Haglund was assigned the job as manager for a new production unit for cemented carbide tools in Sandviken, Sweden.
Who knew that 70-years later our tools would be used all over the world in the manufacturing of as diverse products as aeroplanes, smart phones and beverage cans? 
Name: CoroGuide
Version: 13.1.1
Home: www.sandvik.coromant.com
Interface: multilanguage
OS: Windows XP / Vista / Seven
Size: 1.2 Gb
---
 Download filefactory
http://www.filefactory.com/file/77j9jw9is4op/rogui1311.rar
Download uploaded
http://ul.to/kl9ktzyl
Download 城通网盘
CoroGuide.13.1.1.part1.rar: http://www.t00y.com/file/25903404
CoroGuide.13.1.1.part2.rar: http://www.t00y.com/file/25903405
Download 百度云链接:http://pan.baidu.com/share/link?shareid=2866502081&uk=1530263581 密码:jc5r
转载请注明:0daytown » CoroGuide 13.1.1