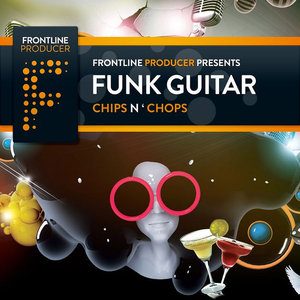 Frontline Producer Funk Guitar Chips and Chops ACiD WAV REX | 258 Mb
"It's more than just Funky baby!" Frontline Producer proudly presents Frontline Funk, a brand new collection of Ice Cold Funk Guitar loops and Patches, wrenched straight from the heart of the 70s and 'tune ready' for producers worldwide.
With 2 sound engineers and 5 guitarists starved of daylight and fed on a soundtrack of whack-a-ticka and kit kats. Well, anything could have happened and it nearly did! Armed with a telecaster, a white leather suit and all the adult material we could muster we set to work on FRONTLINE FUNK.
Once more we have worked hard to bring you this Funktastic fusion of inspiration and the best recording kit money can buy, to kick you into creative mode. Class A Pre's from Neve, top end mics from Neumann and one of those lovely Portico thingies were used to make a chain like no other. We love these samples and spent all our combined expertise getting them perfect!
Contains
* 30 100BPM Funk Guitar Loops
* 33 110BPM Funk Guitar Loops
* 50 120BPM Funk Guitar Loops
* 47 120BPM Wah Funk Guitar Loops
* 40 130BPM Funk Guitar Loops
* 200 Rex2 Loops
---
Download filefactory
http://www.filefactory.com/file/2qbz2molpm1/Frontline.Producer.Funk.Guitar.Chips.n.Chop.rar
Download uploaded
http://ul.to/rsuzsx4h
Download 百度云  
http://pan.baidu.com/share/link?shareid=611720343&uk=3409237997
转载请注明:0daytown » Frontline Producer Funk Guitar Chips and Chops ACiD WAV REX