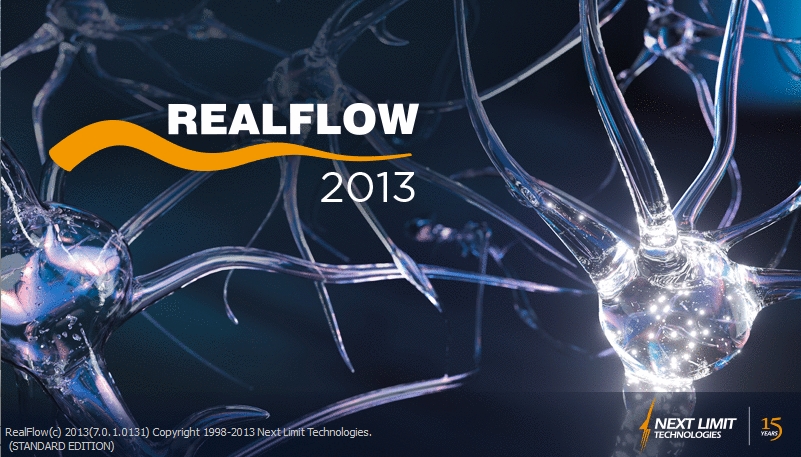 RealFlow是由西班牙Next Limit公司出品的流体动力学模拟软件。它是一款独立的模拟软件,可以计算真实世界中运动物体的运动,包括液体。RealFlow提供给艺术家们一系列精心设计的工具,如流体模拟(液体和气体)、网格生成器、带有约束的刚体动力学、弹性、控制流体行为的工作平台和波动、浮力(以前在RealWave中具有浮力功能)。你可以将几何体或场景导入RealFlow来设置流体模拟。在模拟和调节完成后,将粒子或网格物体从RealFlow导出到其他主流3D软件中进行照明和渲染.
---
NextLimit RealFlow (7.0.1.0131) 2013 | 237.7 mb
Madrid-based Next Limit announced the latest version of its industry-standard fluid simulator, RealFlow 2013.
Nextlimit technologies have released RealFlow 2013, and after announcing it nearly a year ago, RealFlow flaunts a new and improved large scale fluid solver in Hybrido 2. Designed to make short work of splash and foam with new emitters and a new base solver Hybrido 2 offers much more detail in simpulations.
RealFlow 2013 patch now available and includes bug fixes and some new Graph Nodes.
Release Notes (7.0.1.0131): there
About Next Limit Technologies
Next Limit was founded in 1998 and our corporate headquarters are in Madrid, Spain. We lead an ever growing team of the best professionals in the industry, including remote technical staff spanning Europe and the USA, as well as a client support office in Santa Monica, California.
Next Limit has gained a worldwide reputation for the quality and power of our software simulation tools. Our state-of-the-art simulation packages have been widely acclaimed and awarded. Our products include "RealFlow" (fluid and dynamics simulation for 3D visual effects), "Maxwell Render" (physically accurate light simulation and render engine) and "XFlow" (CFD software for engineering and scientific applications). All our products have been developed using proprietary technology and are available for multiple platforms and can connect seamlessly with most major applications in the DCC and CAD/CAE markets.
Name: NextLimit RealFlow
Version: 2013 (64bit) Build 7.0.1.0131 Standard Edition
Home: www.realflow.com
Interface: english
OS: Windows XP / Vista / Seven
Size: 237.7 mb
转载请注明:0daytown » NextLimit RealFlow 2013 7.0.1.0131 流体动力学模拟软件